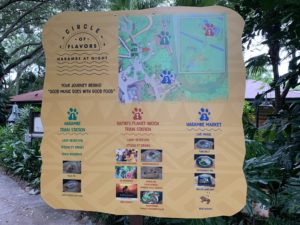 On Wednesday, July 31, I attended Circle of Flavors: Harambe at Night at Disney's Animal Kingdom. I was invited by Disney to cover the event for Disney Dining. You can read my writeup about it here. I thought that I would share a little bit with the Disney Over 50 readers as well.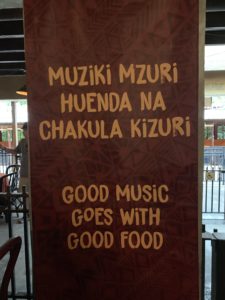 Circle of Flavors is a special ticketed event that takes place at Disney's Animal Kingdom. It runs on Wednesday evenings through October 23. You will need theme park admission as well as your Circle of Flavors reservation. It takes place during regular park hours.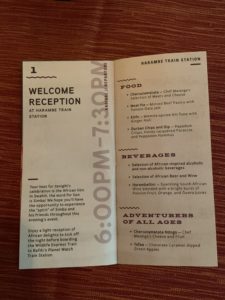 There are three different places where you will go when you purchase a ticket for Circle of Flavors. Your first stop is the train station in Africa that will take you to Rafiki's Planet Watch. There are some light bites and drinks here, and you will receive a passport that will explain what the evening is all about. Once you're ready, climb aboard the train.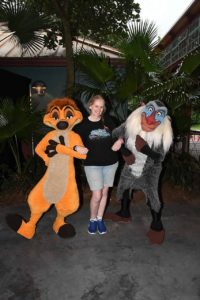 The second stop is Rafiki's Planet Watch. There is more food and drink here, but that is not all. You can take pictures with Rafiki and Timon. There is an activity station for the kids. The most unique thing to do here is the Kilimanjaro Safaris Virtual Reality Experience. You'll put on a VR headset, and then you'll see the park's three lions up close and personal! The film isn't all that long, and it was a lot of fun. A Cast Member explained to me that the video was taken in the early morning hours, which is why the lions were so active. In case you're wondering (I was), they do clean the virtual reality headsets after each use.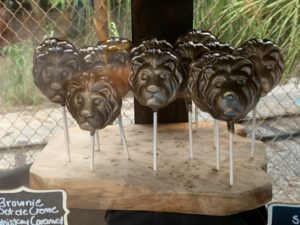 Once you're finished at Rafiki's Planet Watch, you'll take the train back to Africa. You'll then head to Harambe Market, which is blocked off from the general public. This is where you will have the rest of your meal. There was so much food that I can't imagine that anyone would leave hungry. There were five different stations, each representing a different African animal. Both alcoholic and nonalcoholic beverages were included as well, and there were plenty of desserts. A band played and created a party atmosphere. The Cast Members involved were all fantastic.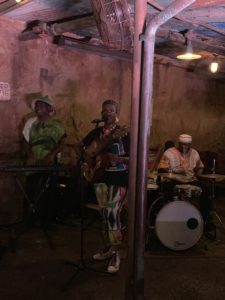 Circle of Flavors costs $125 per adult, and $99 per child ages three through nine. You receive a lot for that amount. When you consider that you can eat all that you want, and drinks are included, the total cost could be less than dinner at a signature restaurant. The event is family friendly. You can find more information or make reservations here.