A dear friend of mine is planning her first trip to Disneyland Resort. She knows Walt Disney World well, but Disneyland is a different story. She asked me for some tips, and I thought I'd share them here so that others might also benefit from my experience.
The first thing that you need to remember at Disneyland is that it's much smaller than Walt Disney World. That can be a good thing. Because it's small you can easily get from one place to the next in just a few steps. Disneyland Park and Disney California Adventure are right across from each other, it's a two minute walk! That's why I recommend adding Park Hopper to your ticket if you can afford it. At Disneyland you can Park Hop at 11:00. There have been days when my daughter and I went back and forth at least four times.
Speaking of small, if you're used to Walt Disney World, you might do a double take when you see the size of Sleeping Beauty Castle. It's still majestic, especially after dark. Don't skip the Sleeping Beauty Castle Walkthrough, where you can relive scenes from some Disney classics.
I highly recommend adding Disney Genie+ at Disneyland. I don't necessarily recommend adding it each day of your vacation. Add it on a day when you'll be there from rope drop to park closing. Take advantage of the shorter lines on the most popular rides. If you're Park Hopping, you can use Disney Genie+ in both parks. There are several rides that don't have Lightning Lane, ride those on a day when you don't add Disney Genie+.
I've never used Individual Lightning Lane at Disneyland. There are three attractions that use it. At Disneyland Park, Rise of the Resistance and Mickey & Minnie's Runaway Railway are both ILL attractions. At Disney California Adventure, it's Radiator Springs Racers. I just rope drop these attractions (I haven't yet been on the Disneyland version of Runaway Railway) but it's personal preference. I can see the advantage of paying a few extra dollars so you don't have to wait in the standby line.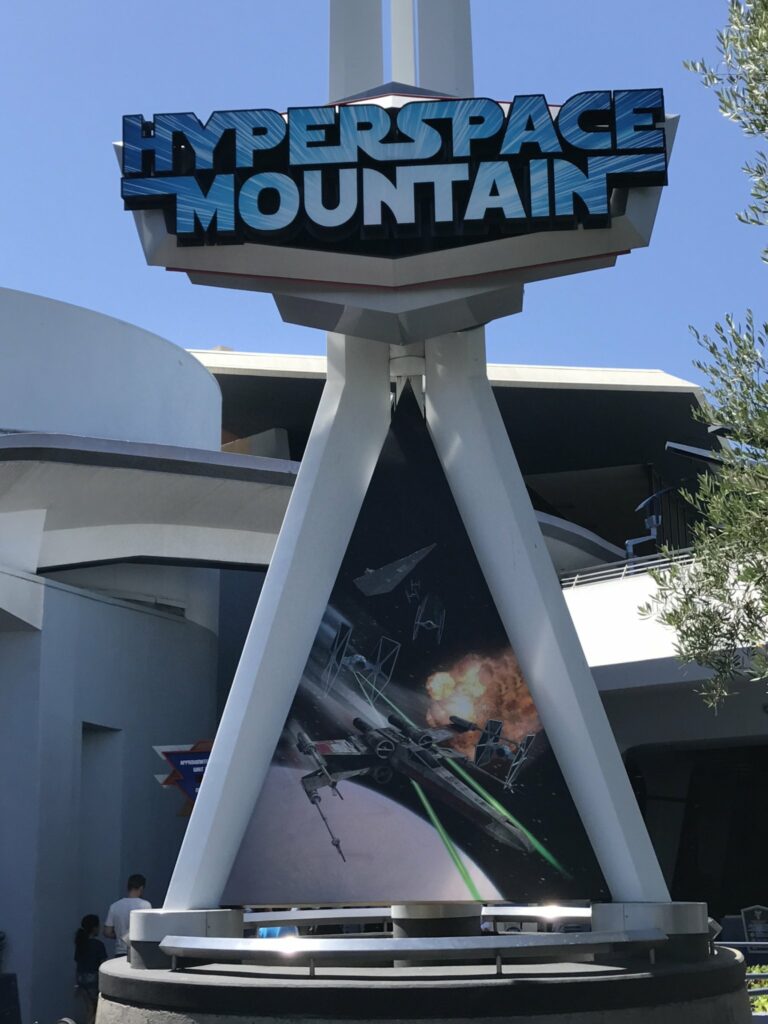 Don't assume that a Disneyland ride and a Walt Disney World ride with the same name are the same ride. In most cases, they aren't. The Star Wars rides (including Star Tours) are basically the same but most of the others are different. Disneyland's Space Mountain is on the top of my must-do list each time we're in California, it's so different! The Disneyland version of Pirates of the Caribbean is also superior. I can't speak for Mickey & Minnie's Runaway Railway, but I can tell you that I've heard it's worth it for the queue alone. My point here is to not skip anything.
Disney California Adventure has grown on me over time. I'm not saying that I didn't like it at first, I just love it more each time we visit. There's a laid back feel that I rarely find at a Disney Park, and it's nice.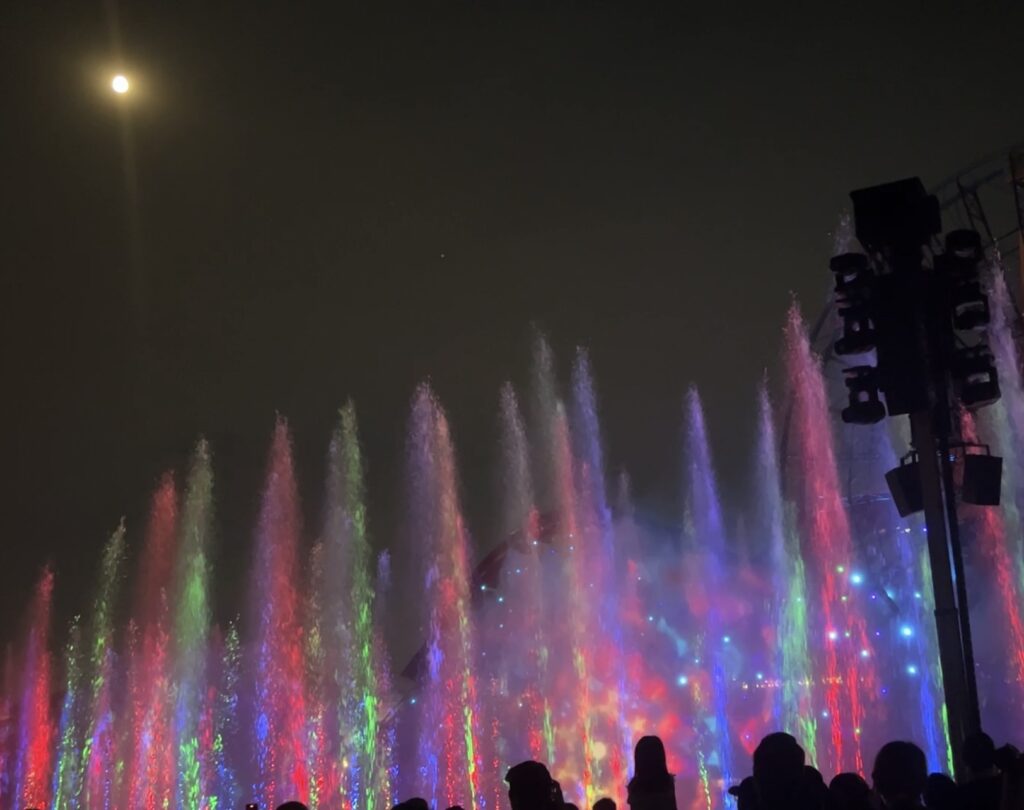 Fantasmic! and World of Color are both spectacular nighttime shows. Arrive early, even if you joined the Virtual Queue for World of Color. Prepare to stand for a while, the Cast Members might not let you sit on the ground, even before the show, so that more people can get in the viewing area. Many people like the Disneyland version of Fantasmic! better than the Disney's Hollywood Studios version. At least in Florida, though, we have seats.
If you plan to rope drop, give yourself plenty of time to get through security. Then give yourself more time. There's one main security checkpoint that everyone goes through to get to the two parks and Downtown Disney. Unless they've changed it in the past few months, it's the old fashioned bag check, where a security cast member looks through your bags before you go through the metal detector. It takes time, especially first thing in the morning. The good news is that once you go through security, you're set! You won't have to do it again unless you leave the parks or Downtown Disney.
Yes, at Disneyland it's still called Downtown Disney. If you're used to Disney Springs, you might be disappointed. Downtown Disney is much smaller. It's still a cool area, with plenty of shopping and dining. Downtown Disney is busy at night, and there's usually free entertainment.
There are only three official Disneyland hotels, so chances are you'll be staying off property. There are many walkable hotels in Anaheim. Some are near the Disneyland parking lots, so you can walk there and catch a bus to the entrance. Other hotels that are a bit farther out have shuttles. The only time we've rented a car when we've gone to Disneyland was when we wanted to explore outside of Anaheim. We've never needed one otherwise. Disneyland has a list of recommended Good Neighbor Hotels if you want to peruse that.
My favorite hotel is Alpine Inn, which isn't on the Good Neighbor list. It's within walking distance of Disneyland, and it's right across the street from the Anaheim Convention Center. (Our last two trips to California were for Star Wars Celebration and D23 Expo.) Plus the gentleman at the front desk when we checked in was so friendly and helpful! Good customer service goes a long way. Alpine Inn is clean and was remodeled during the shutdown. We plan to stay there on our next trip.
One thing to keep in mind before or after you hit Disneyland. You'll encounter a lot of homeless people right outside of the gates. There will be others selling products. You could also be approached by people who are offering discount coupons for local restaurants or stores. I'm not trying to tell anyone how to deal with this, I just want to warn you because it's a stark contrast to the Disney Bubble at Walt Disney World.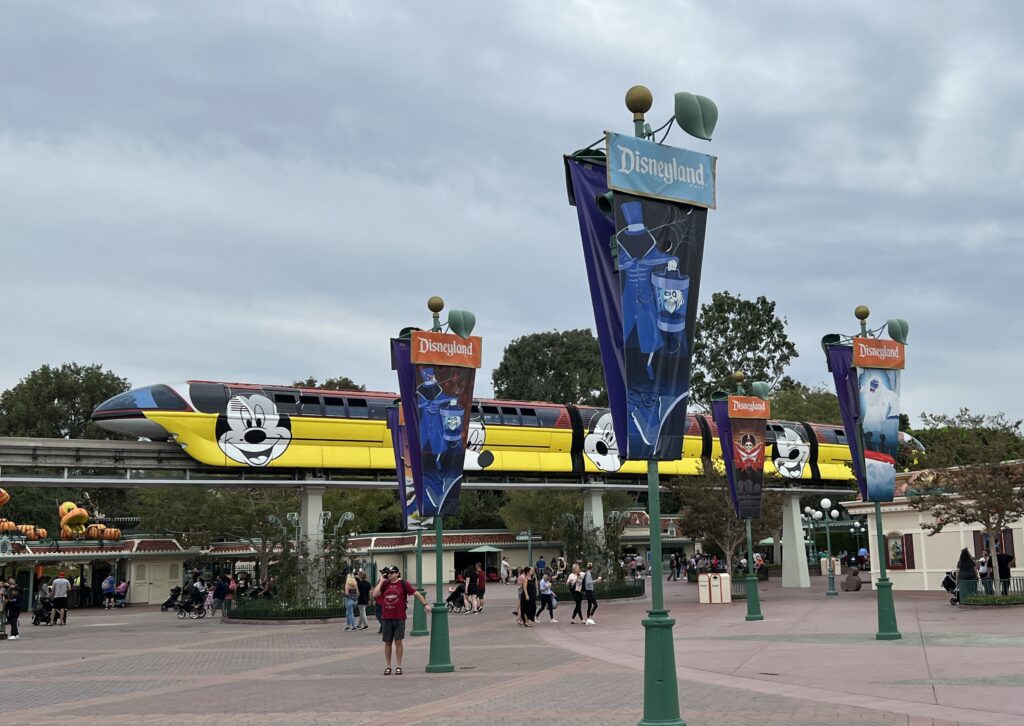 I'll wrap this up with one final thought. The area around Disneyland is very walkable. My daughter and I, two adult women, have walked by ourselves after midnight and have never felt scared or threatened. Of course you always need to be on your guard and careful, but don't let staying off property intimidate you.
After writing all this I need to start planning another Disneyland vacation…