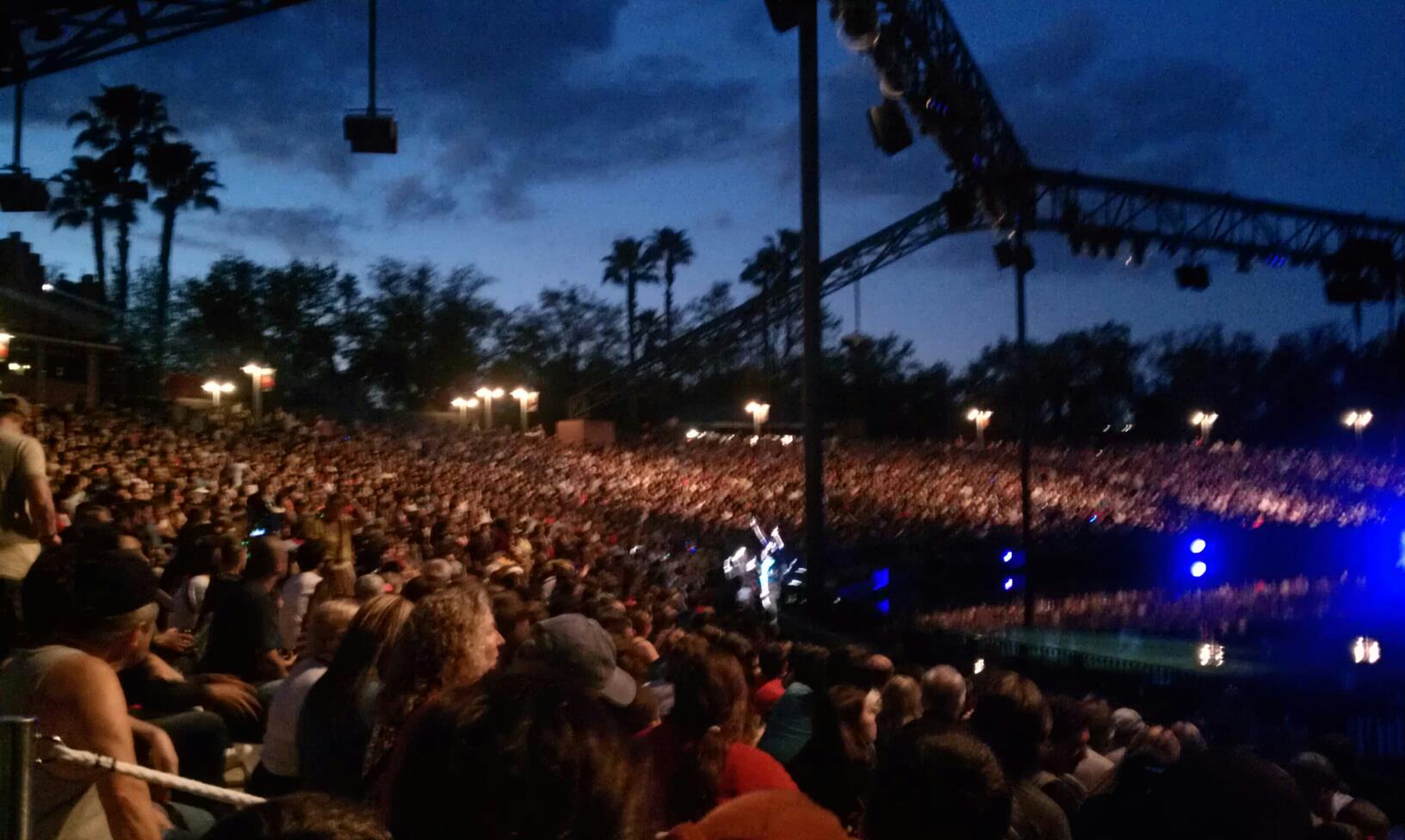 Fantasmic! is finally returning to Disney's Hollywood Studios on November 3! The popular nighttime show has certainly been missed. There is plenty of seating for Fantasmic!, but good spots do tend to go quickly. I expect that they will for a while, since it's the perfect way to end the day at Disney's Hollywood Studios.
We don't yet know whether or not Fantasmic! will be included with Disney Genie+. That means that there will be two ways to get a seat. You can arrive early, or you can book a Fantasmic! Dining Package.
Even though Fantasmic! will return on November 3, the Dining Packages won't start until November 30. You will be able to book them on October 26. The meals are a set price, and you'll receive an appetizer, an entree, a dessert, and a non-alcoholic beverage. The exception to that is Hollywood & Vine, because it's a buffet. When you're done you will receive a seating voucher for each member of your dining party. Make sure it's the Fantasmic! dining Package that you book, just dining in a participating restaurant will not get you a voucher.
Here are the participating restaurants and prices, from the Walt Disney World website:
50's Prime Time Cafe
Classic American comfort food, '50s kitsch and a good old-fashioned family gathering take you back to a bygone era.
Adults
(ages 10 & up) $51.00
Kids (ages 9 & Under)

$22.00

Hollywood & Vine
Celebrate breakfast with Disney Junior Stars or enjoy lunch and dinner with Minnie and friends at seasonal dining parties.
Breakfast: $54.00
Lunch & Dinner: $71.00
Breakfast: $36.00
Lunch & Dinner: $47.00
Mama Melrose's Ristorante Italiano
Mangia in the backlot of Disney's Hollywood Studios at this casual but colorful Italian eatery with a California twist.
$54.00
$22.00
Sci-Fi Dine-In Theater Restaurant
Do dinner and a show '50s-style at our drive-in "theater," featuring all-American cuisine and sci-fi movie clips.
$49.00
$22.00
The Hollywood Brown Derby
Step into the Golden Age of Hollywood at this warm, wood-paneled restaurant serving contemporary American cuisine.
$73.00
$29.00
I've never booked a Dining Package for Fantasmic!, and I've never had a problem getting a good seat. Of course, everything has changed in the past couple of years. If Fantasmic! is on your must-do list (as it should be) and you don't feel like getting a seat a couple of hours early, a Fantasmic! Dining Package might be the way to go.