Many people who follow Disney Over 50 are huge fans of Walt Disney World. Some come every year or even more often! They have favorite rides, shows, and restaurants, and are happy to share with me their experiences.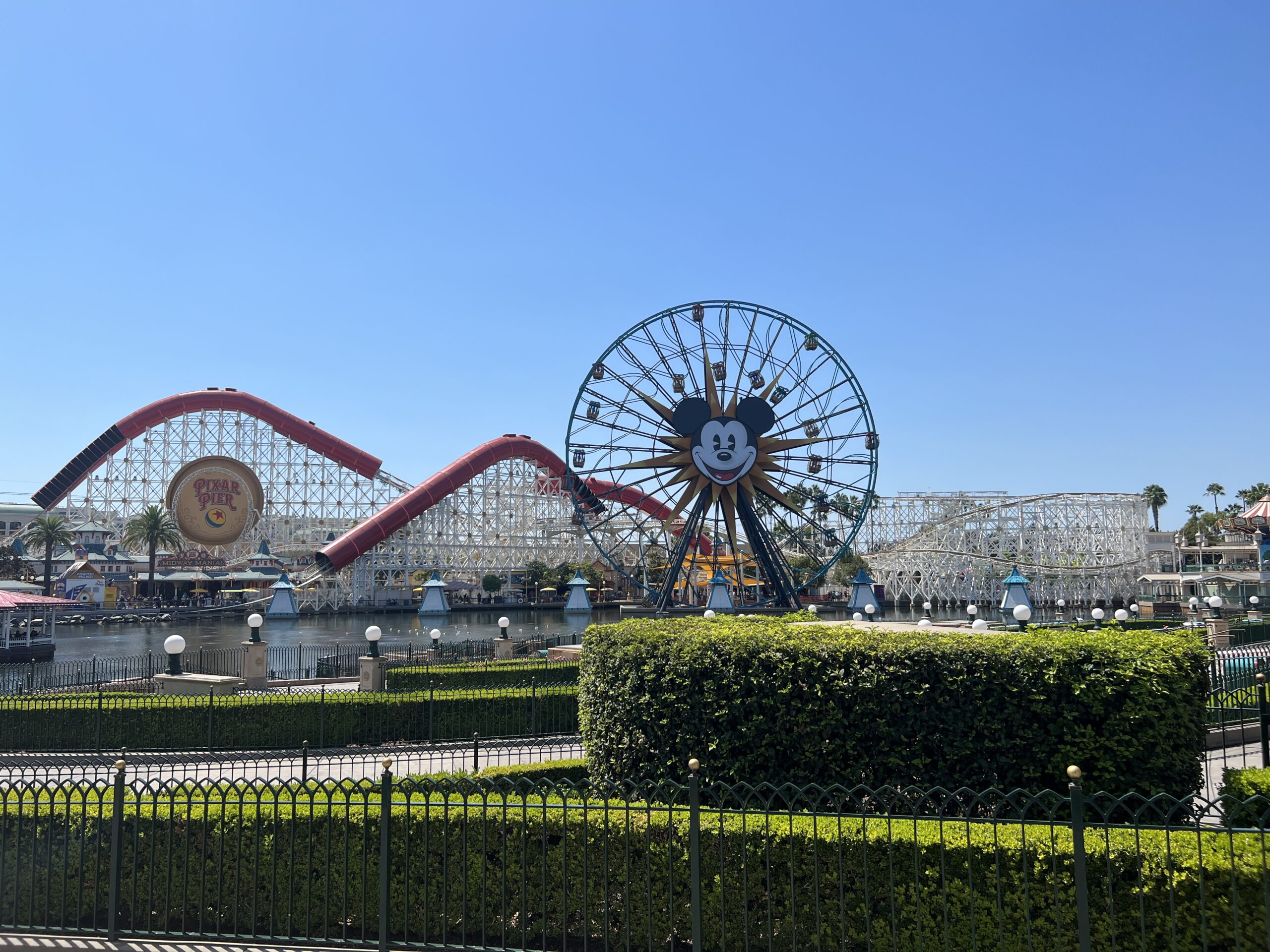 Disneyland Resort is a different story. While there are plenty of readers who have been to Disneyland, they still aren't as familiar with it. It's been years (pre-pandemic) since some have gone. Others have never been! Since I've been lucky enough to visit Disneyland three times in the past year, I thought I'd share a few tips.
My number one piece of advice for Disneyland is to not assume that the Disneyland version of a ride is the same as the Walt Disney World version of a ride. My favorite example of this is Space Mountain. I like the Disneyland version so much more! A few rides with the same name that are different are Pirates of the Caribbean, Big Thunder Mountain Railroad, "it's a small world", and The Many Adventures of Winnie the Pooh.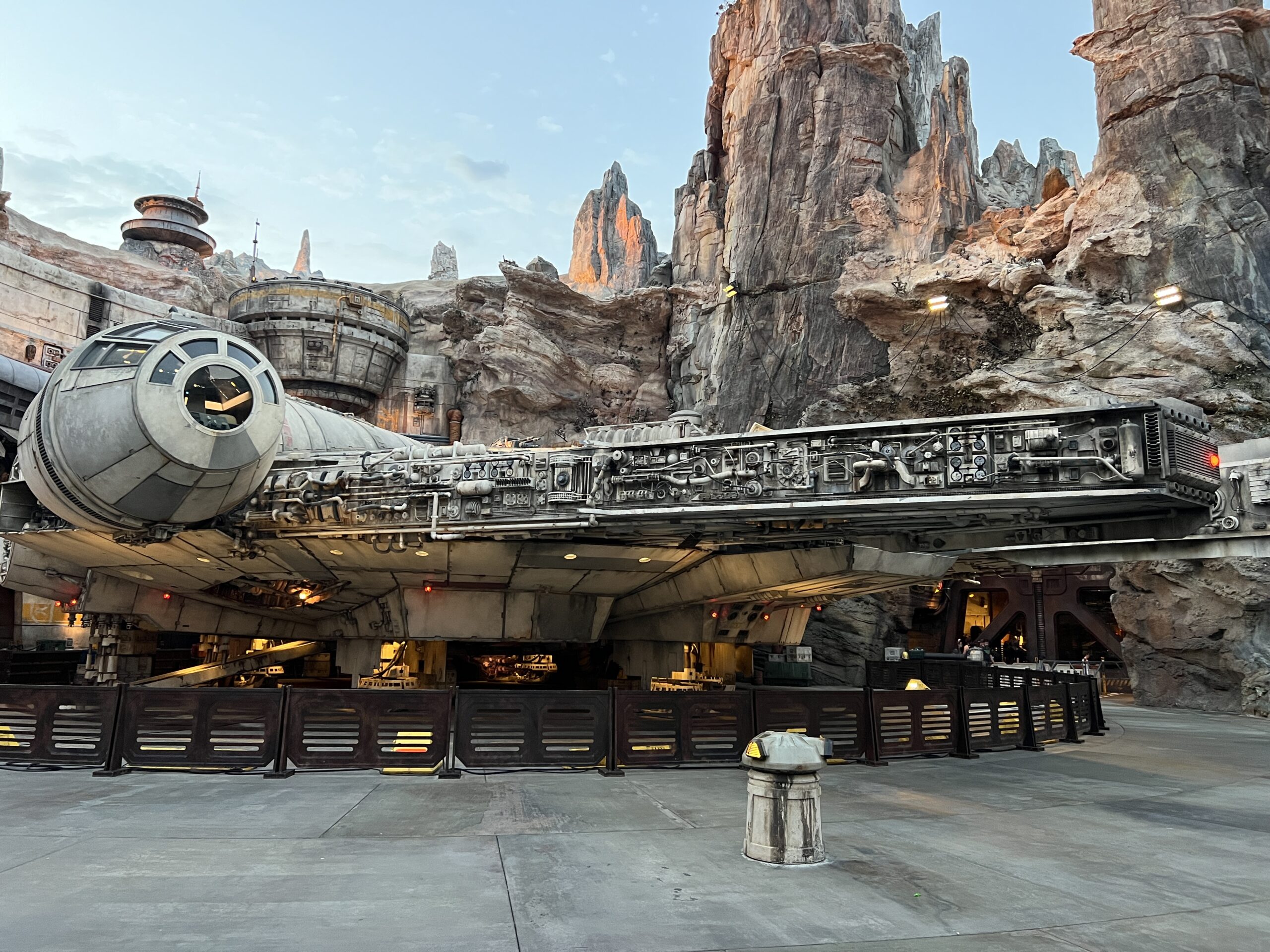 That said, there are a few rides that are the same as the Walt Disney World version, but these are all newer. The Galaxy's Edge rides are basically the same because you're supposed to feel like you're on Batuu on either coast. Star Tours is also the same ride, but the queue is reversed. Soarin' is similar, except for the end. Sometimes Disney will bring back Soarin' Over California, which is the previous version.
There are two rides that are differently themed but may seem familiar. One is Radiator Springs Racers at Disney California Adventure. The track is very close to Test Track at Epcot. The other is Indiana Jones Adventure at Disneyland Park. The track is similar to DINOSAUR at Disney's Animal Kingdom. You'll notice the similarities with Radiator Springs Racers, but you might not with Indiana Jones Adventure. In my opinion, the Disneyland versions of both rides are superior.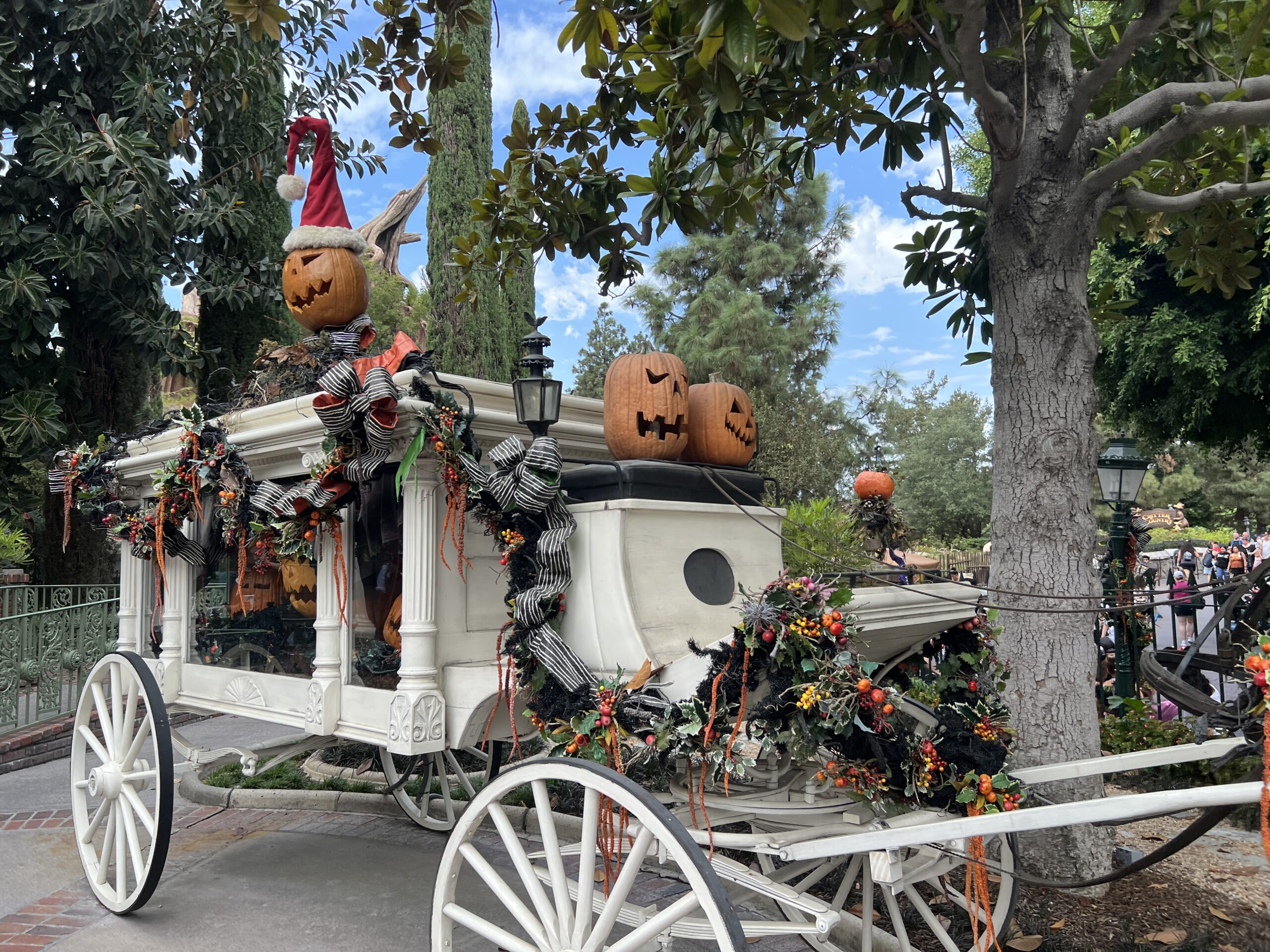 One more ride that I need to mention is the Haunted Mansion, especially if you visit during the fall or the Christmas season. It's given a Nightmare Before Christmas makeover that you don't want to miss! This makeover is not going to come to Walt Disney World, no matter how many people want it to. It's a Disneyland Park exclusive.
Download the Disneyland App, you'll use it a lot. Bring a battery charger as well. One day when we were there my battery was almost dead by 1:00.
If you can afford Disney Genie+, it is worth it at Disneyland. You will not only be able to make Lightning Lane reservations, but it includes your PhotoPass downloads. If you have a few days, don't buy it for all of them. What my daughter and I will do is buy Disney Genie+ for one or two days of our trip. We'll concentrate on Lightning Lane those days. We'll ride non-Lightning Lane rides on the days when we don't have Disney Genie+, unless a Wait Time is short.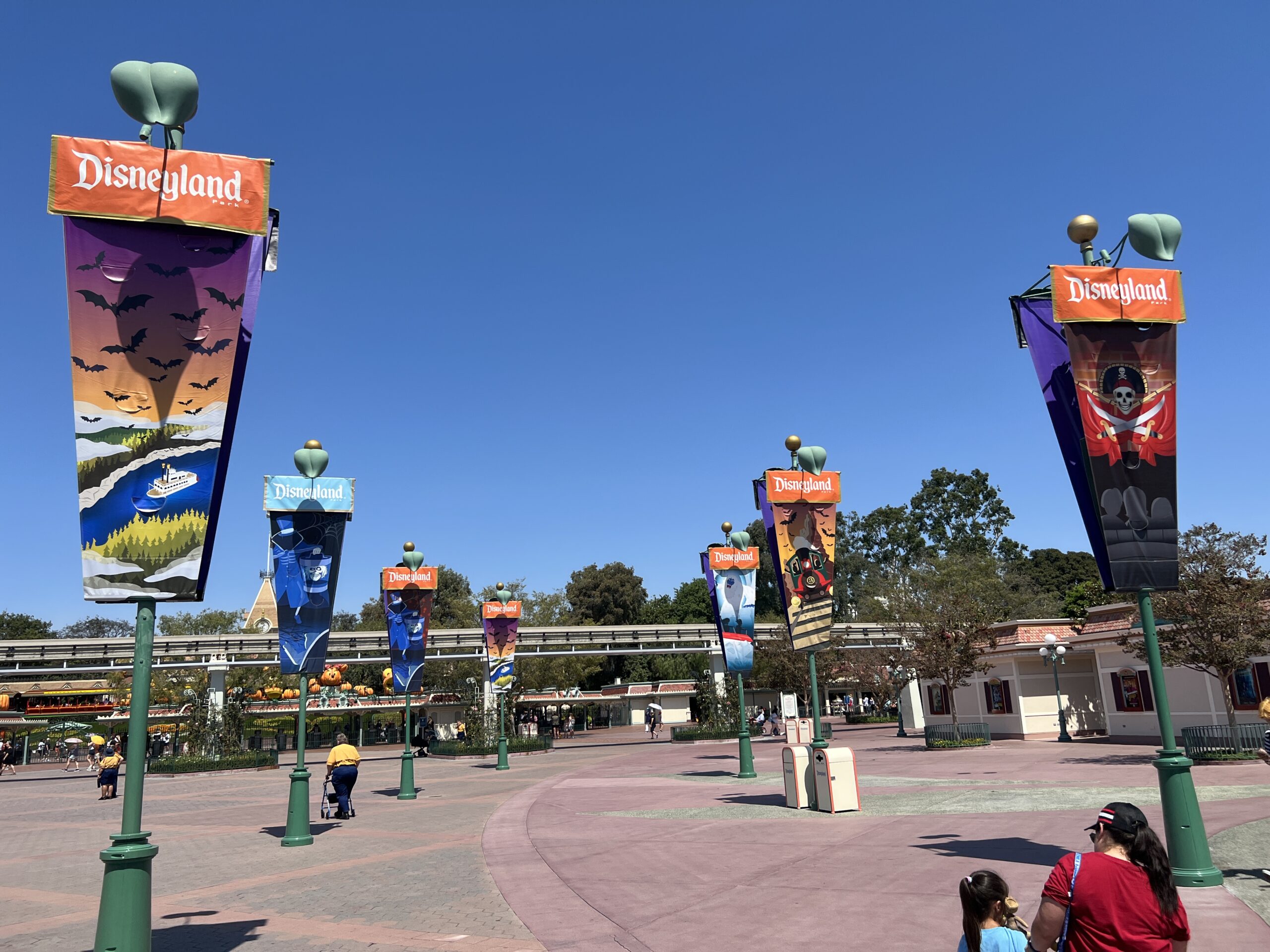 Another perk that you might want to purchase is Park Hopper. There are only two theme parks at Disneyland Resort, and they are right across from each other! I would be surprised if it takes five full minutes to walk from one to the other. You can Park Hop at 1:00, so pick your starting park carefully. You do need Disney Park Pass Reservations at Disneyland.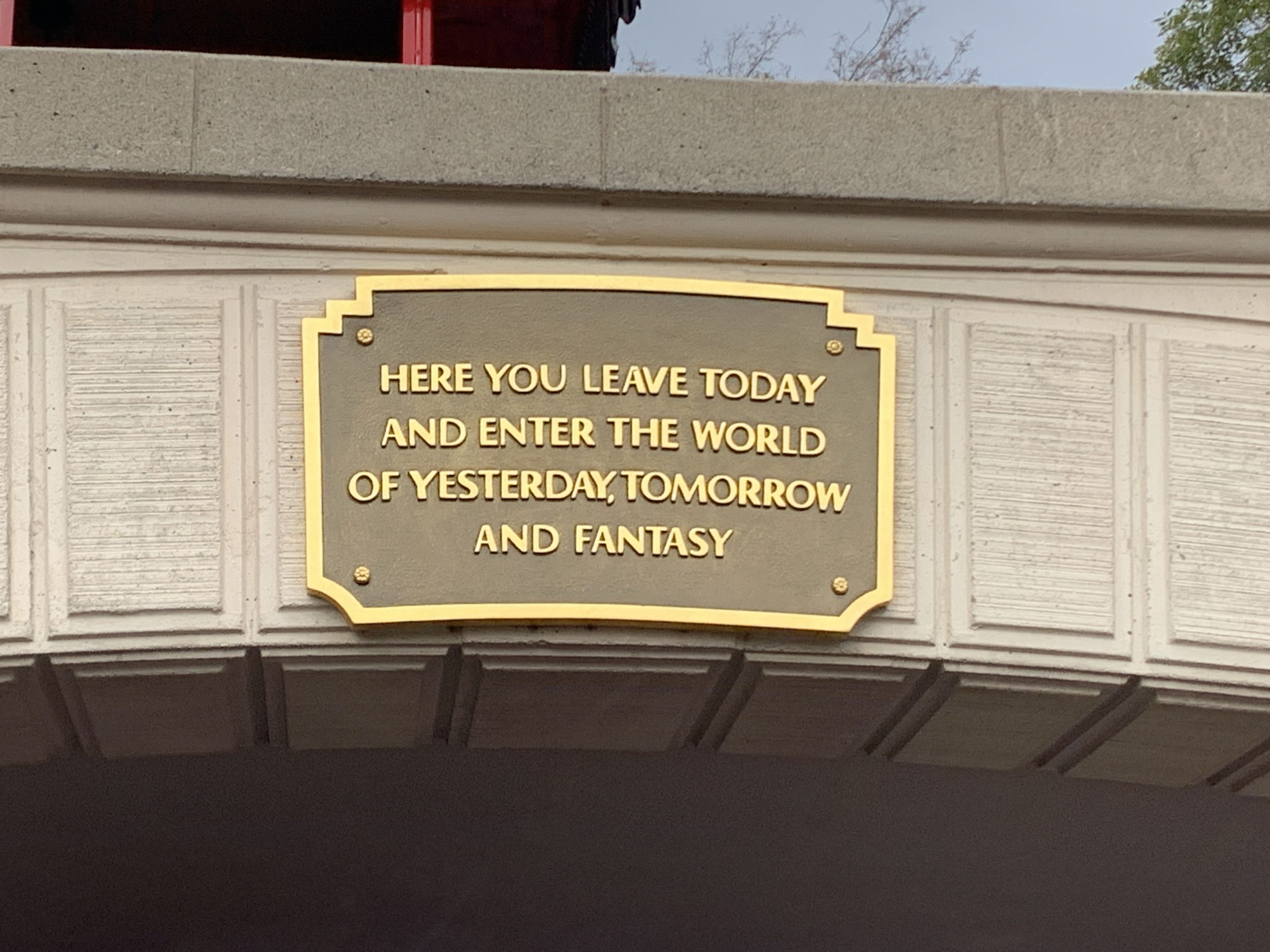 You'll go through security once, which will be for Disneyland Resort, Disney California Adventure, and Downtown Disney. They still go through your bags, so give yourself some extra time. Have all your bags open and on the table. I can't tell you how many times someone didn't have their bags ready, even when they had been waiting in a long line.
Check park hours, as well as the hours for restaurants and shows. Fireworks and nighttime shows don't take place every night, and some restaurants close early.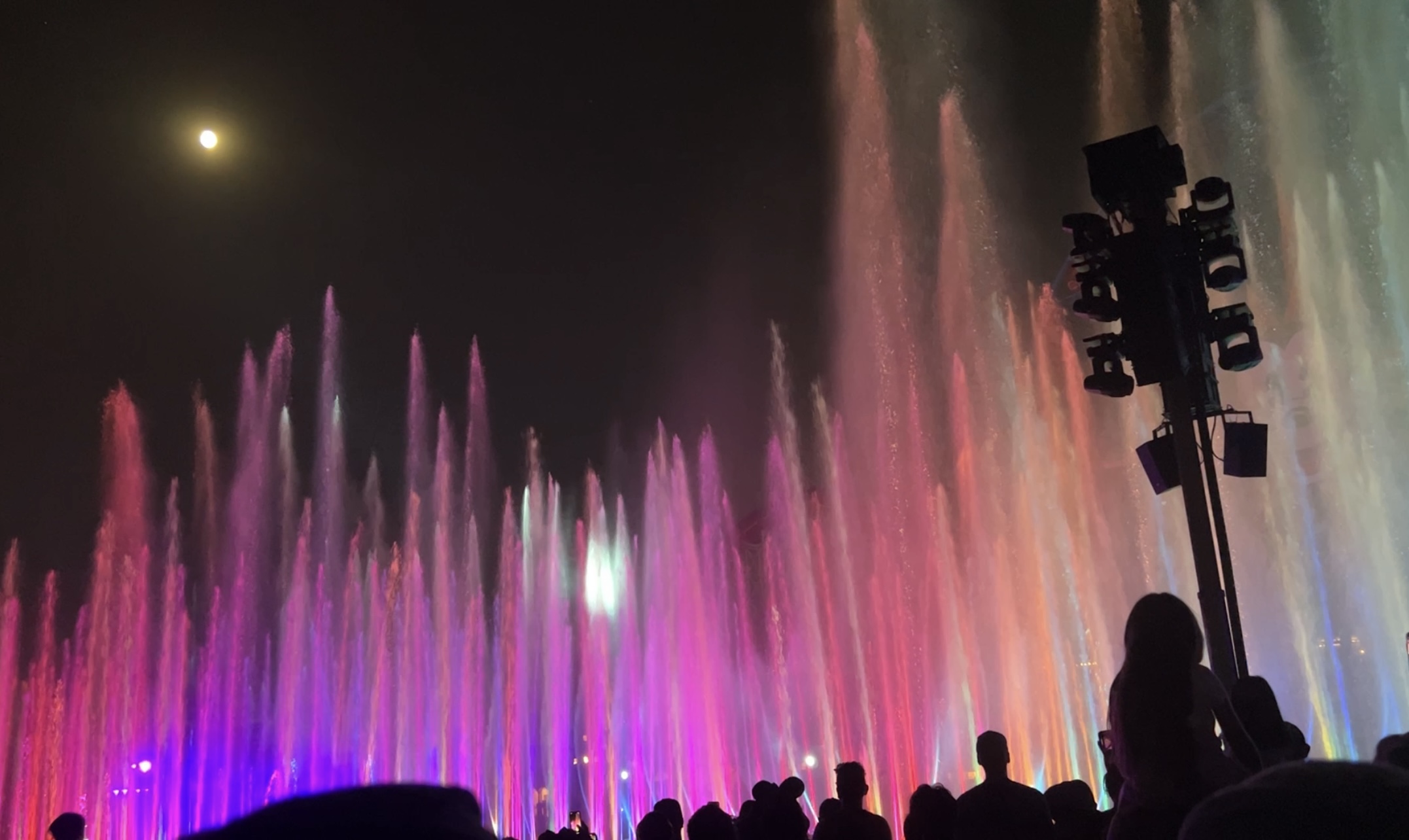 World of Color is the nighttime spectacular at Disney California Adventure. It takes place on select evenings in Pixar Pier, and there could be two showings. There is a Virtual Queue, which opens at noon. When I was there we had no problems getting VQ a spot for the first show. There is a splash area within the Virtual Queue return, and there's a good chance you'll get wet there. There is also an area where you won't get wet. They pack people in like sardines in the Virtual Queue area, and they make everyone stand for half an hour before the show. It's still a great view. If you don't get in with the Virtual Queue, ask a Cast Member where a good viewing area is. The Disneyland Cast Members were extremely helpful!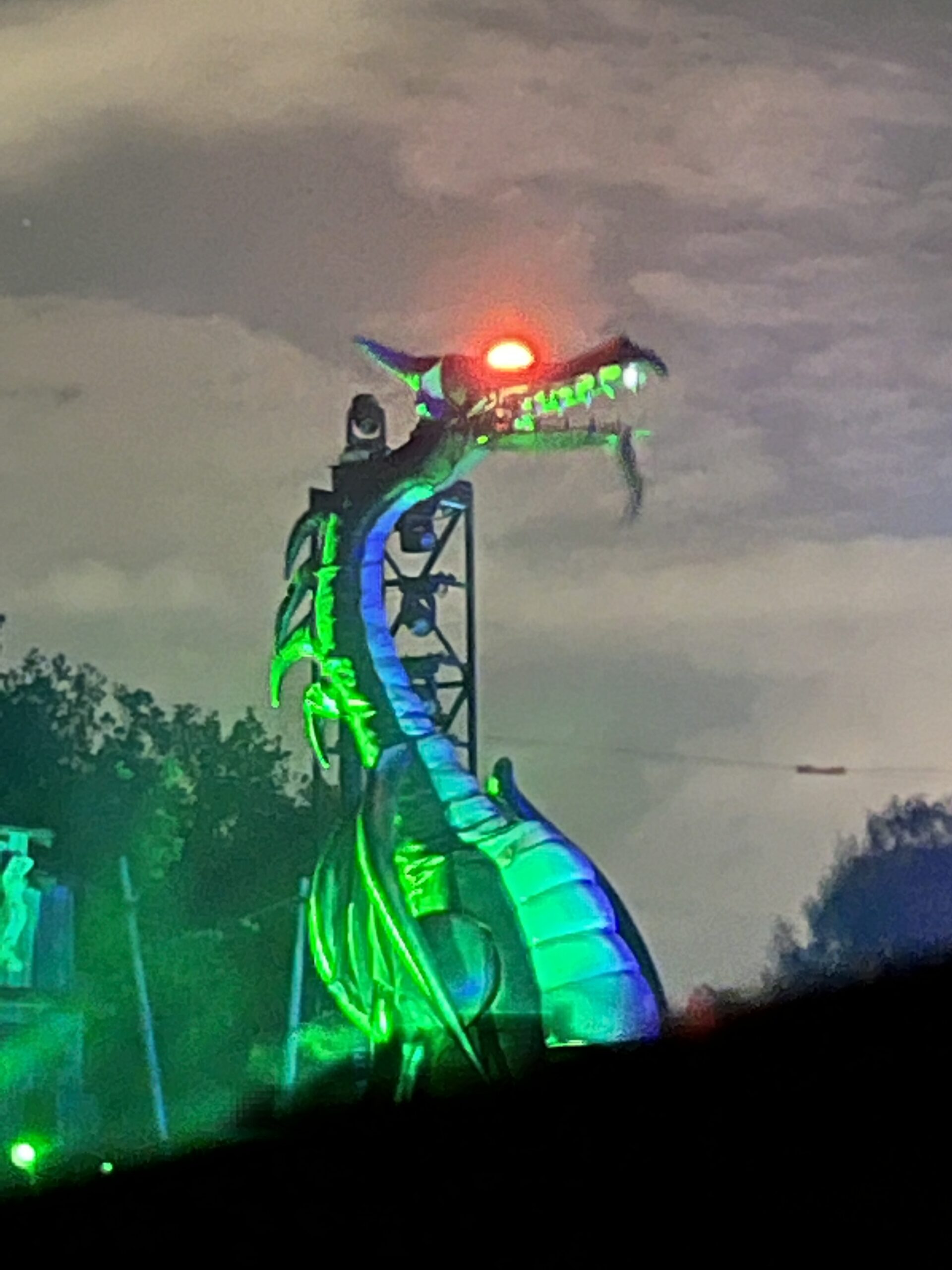 Fantasmic! runs at Disneyland Park in Frontierland. It does not take place each evening. There could be two shows. There is no Virtual Queue, and no seats for Fantasmic!. You can try for a Dining Package, which I might do next time we visit. Again, we were packed in where we watched from, and we were told to stand. It made me miss Fantasmic! at Disney's Hollywood Studios even more; especially the seats.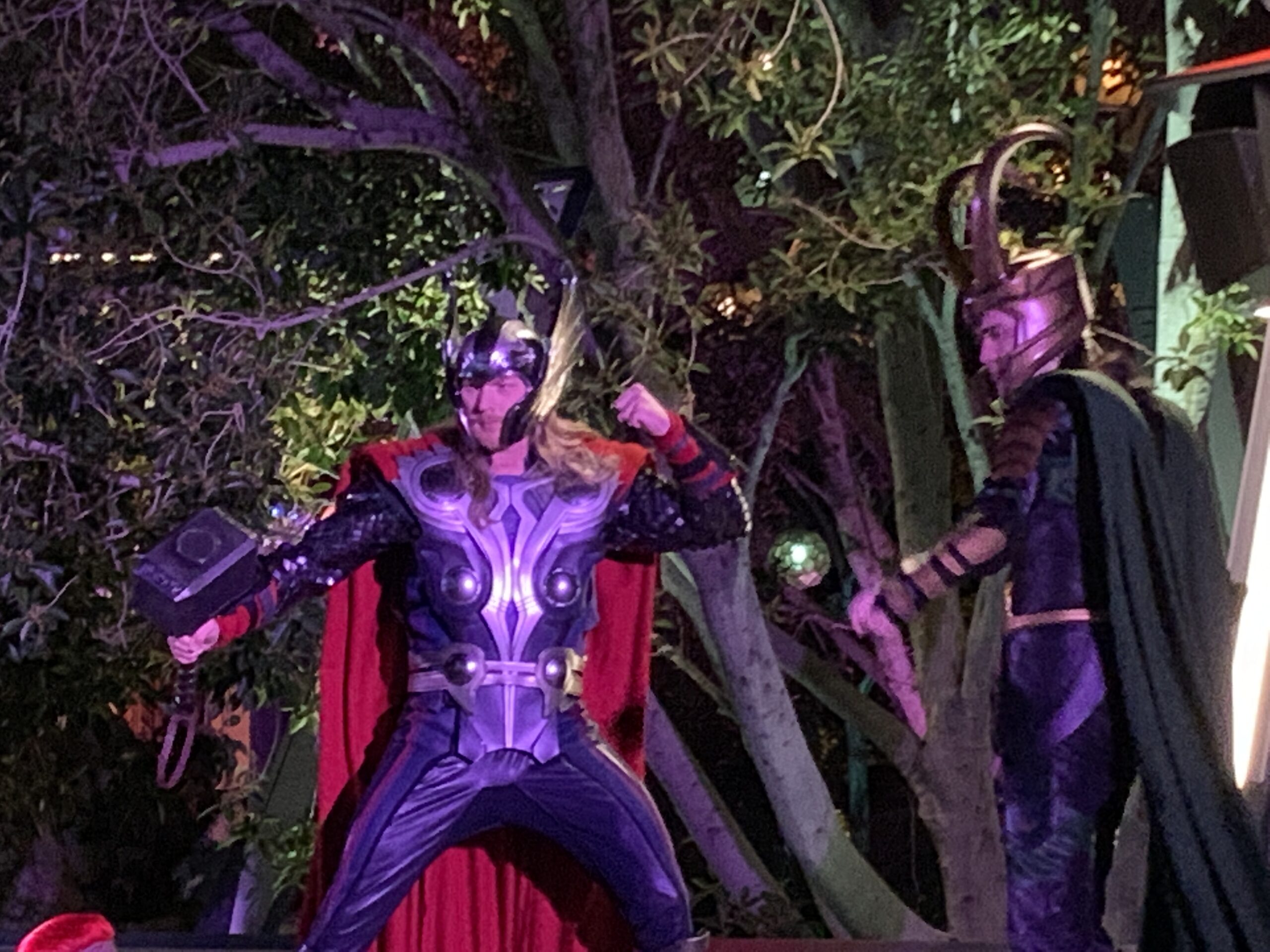 Stop by Avengers Campus at Disney California Adventure, even if you aren't a huge Marvel fan. The theme is well done, and there are so many characters! WEB SLINGERS is Individual Lightning Lane, so you'll pay extra or wait in the standby line. The line tends to be shorter at the end of the day.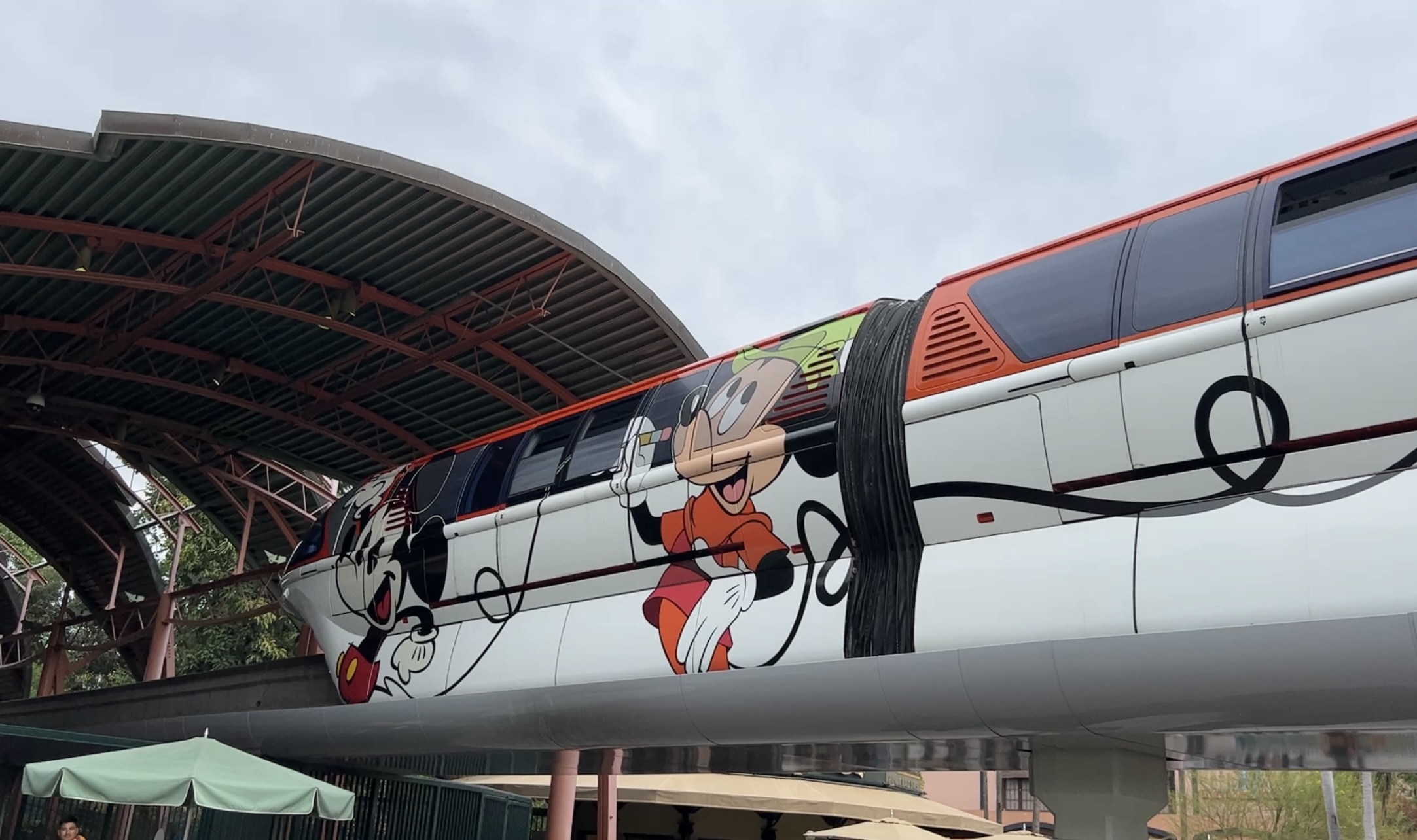 Downtown Disney still has shopping and dining, but it is only a fraction of the size of Disney Springs. It gets crowded in the evening, so if you plan to explore you might want to do it during the day. You'll see the monorail at Downtown Disney, but because it's a Disneyland ride you need a theme park ticket and Park Pass Reservation to get on. There is often live entertainment in the evenings.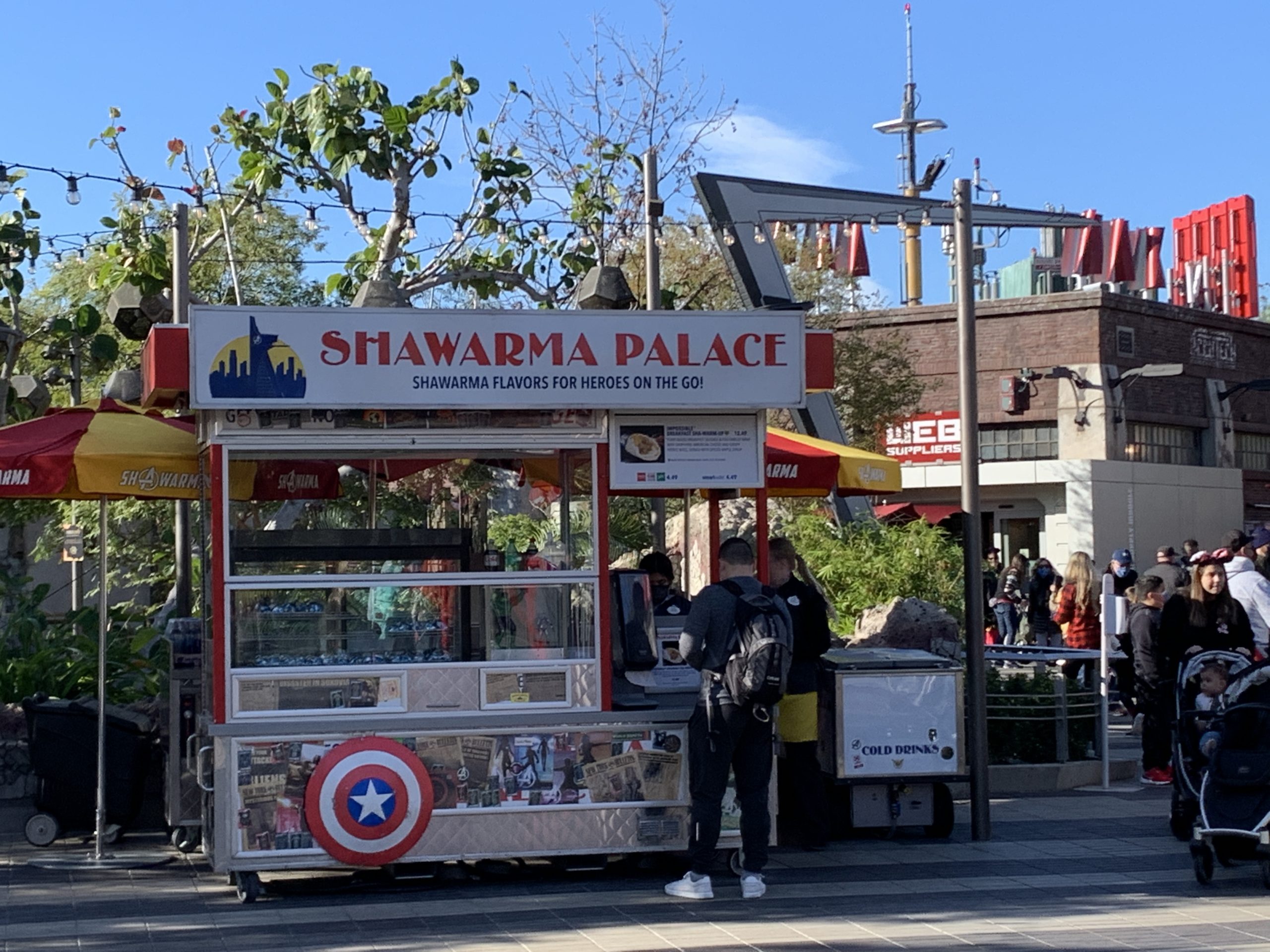 One final tip; Shawarma Palace is a food kiosk at Disney California Adventure that is extremely popular. There are actually two locations. Shawarma Palace is in the middle of Avengers Campus and Shawarma Palace Too is on the way to the land, near Guardians of the Galaxy – Mission: BREAKOUT! Breakfast at Shawarma Palace is probably my favorite meal at Disneyland, but once they run out, they're gone. A Cast Member told me that they're usually all gone by 10:00. You can also get shawarma for lunch or dinner, but they also could run out before the end of the evening.