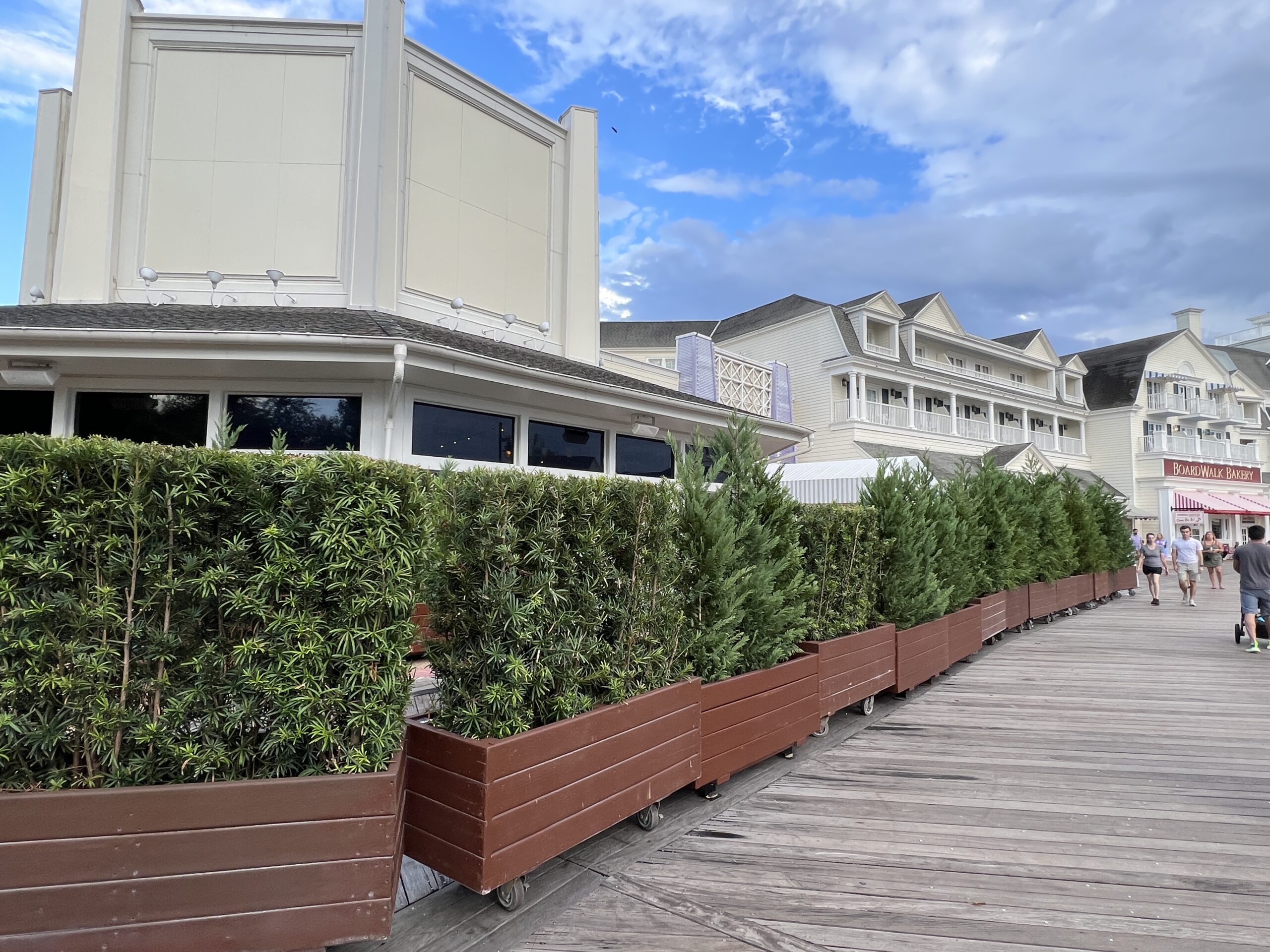 Not that long ago I talked here about change. I tried to find some good in it, even when the change is something that we don't like.
A few days later my daughter and I were at Epcot, and we decided to walk to Disney's BoardWalk. My family and I spent a lot of time there before Covid. We are friends with some of the performers, and we wanted to support them. The loop around Crescent Lake is one of my favorite places to walk, and BoardWalk sunsets are the best!
Since I had just written about change, the changes at Disney's BoardWalk hit me hard. It's a new group of performers, no one from before the pandemic is there any longer. BoardWalk Bakery is going to change to BoardWalk Deli. ESPN Club is gone, and The Cake Bake Shop will open next year.
For some reason, that final one hit me hard. I loved ESPN Club. It was one of my favorite outside-of-the-parks restaurants. The theme was fun and the food was mostly good. It was also a decent choice to take people visiting from out of town. We'd eat dinner while watching a game, then walk over to see the performers.
Sometimes something will close and something better open. I really enjoyed The Wave at Disney's Contemporary Resort, but I think that Steakhouse 71 is even better. I'm not feeling The Cake Bake Shop, though. I can't see my sister (who limits carbs and sugar) wanting to stop by a high end bakery if she's in town.
It then dawned on me, it's alright to be sad when something is gone. I will forever miss Maelstrom at Epcot, Frozen Ever After doesn't have the same appeal to me. But that's okay. There will always be rides and restaurants that some love and others won't. Frozen Ever After is a favorite of many, so it's good to have it at Epcot.
It's hard to say goodbye to a favorite. It's okay to be sad about it. If I didn't make that clear in my previous post, I apologize. That said, it's still a good idea to look toward the future. While I know that I probably won't spend much time or money at The Cake Bake Shop, there is someone out there who will receive something from the new bakery that will make their vacation special. That's what I'll think about the next time we go to Disney's BoardWalk and see the changes. And I'll think about my memories. It's still one of my favorite places at Walt Disney World.