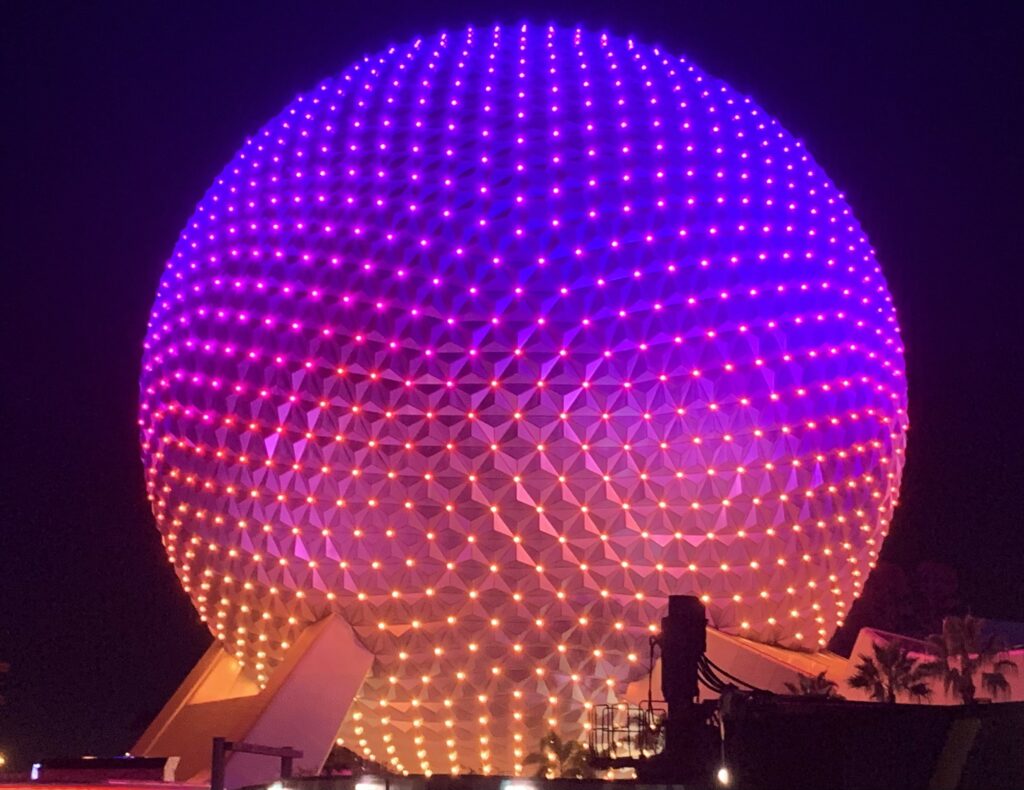 Epcot has four glorious festivals each year. The first is the Epcot International Festival of the Arts, which starts in January and runs into February. Next is the Epcot International Flower & Garden Festival, which takes place in the spring and early summer. That is followed by the Epcot International Food & Wine Festival, which starts in July and runs through the fall. The final event is the Epcot International Festival of the Holidays, which wraps up the year.
While it seems like there is always a festival going on, that isn't true. Each of the four festivals needs time to tear down and set up, and there are empty days in between. That doesn't mean that you should skip Epcot if the park is between festivals. In fact, you should go!
There is plenty to do at Epcot all year long that is not festival themed. There are several rides, including the incredible Guardians of the Galaxy: Cosmic Rewind. Since the crowds tend to be heavier during the first couple of weeks of a new festival, you might be able to wait in shorter lines when there is no festival taking place.
Another fun thing about Epcot is that there is so much live entertainment! Take a look at the My Disney Experience App to see who is performing, when, and where. These acts perform all year long, but if you're hurrying from one food booth to the next at a festival you might not pay attention. End your day with Harmonious. If the crowd is a bit lighter, you might find a better viewing spot.
Epcot without a festival is also a great time to explore World Showcase. Without the extra food booths, the crowd around World Showplace is better dispersed. Since you won't have topiaries or storytellers, you can move about more freely. I promise you that you will notice something new each time you visit a World Showcase country, if you take the time to look.
Many people only dine from the food booths at Epcot during the festivals. (I'm often guilty of that myself.) That means that they are missing out on some incredible restaurants! If you visit when there is no festival taking place, look over the menus and pick a restaurant that has something a bit different than what you normally would order at a theme park. There are so many choices.
Epcot didn't always have festivals all year long. It started in 2020, after the COVID-19 reopening. Before that, the summer was without a festival. The Epcot International Food & Wine Festival didn't begin until August 29 in 2019, and it was early that year!
While the festivals at Epcot allow for extra fun most of the year, the park is always extraordinary. If your vacation doesn't fall when there is a festival, don't skip Epcot. You'll be glad you went.