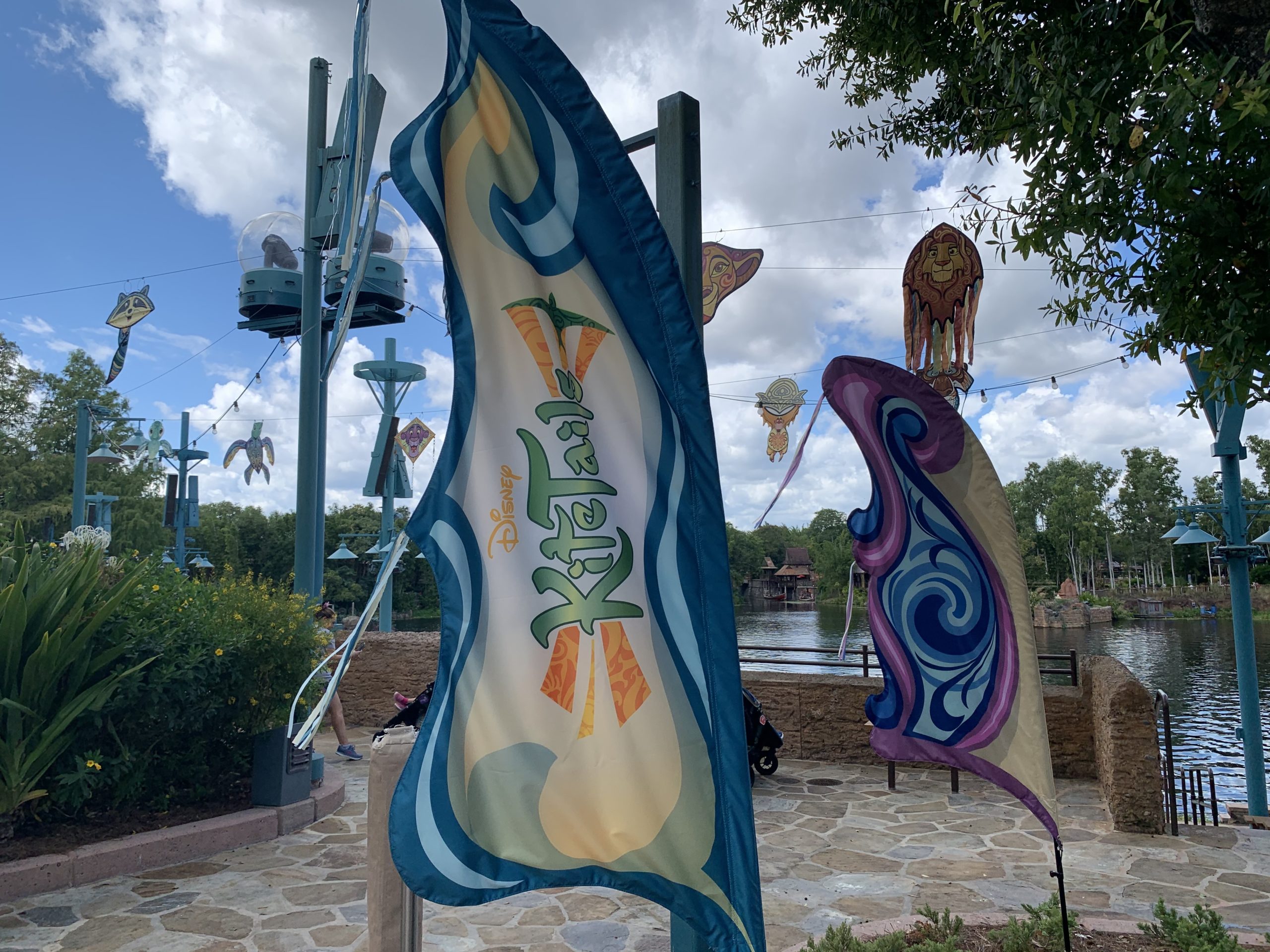 With so much going on for the Walt Disney World 50th Anniversary, I've all but ignored Disney KiteTails at Disney's Animal Kingdom. With two new fireworks spectaculars about to debut I hadn't given much thought to a show that features kites. On September 28 I stopped by Disney's Animal Kingdom, and I realized that Disney is getting ready for the show. Suddenly, I'm excited.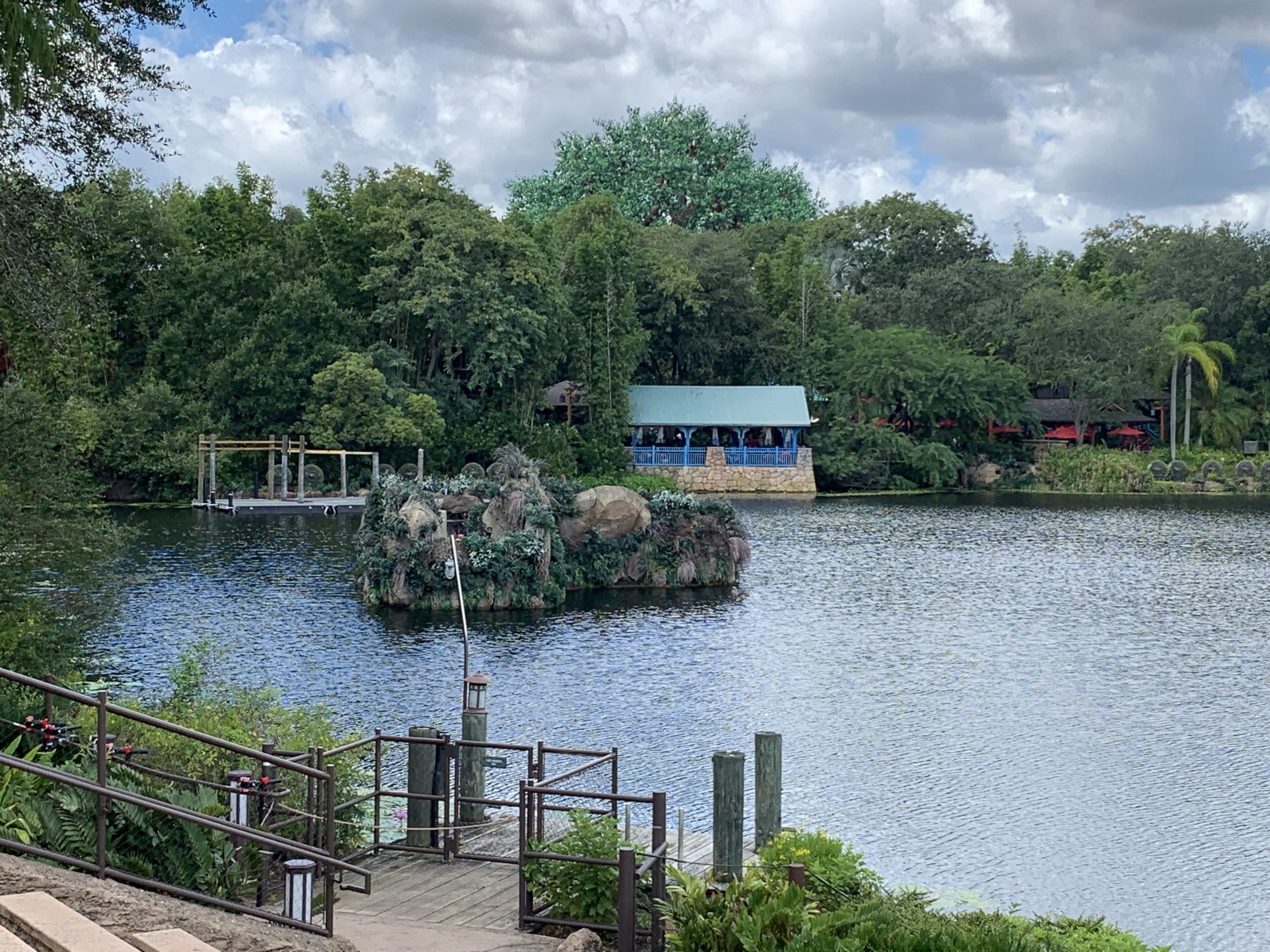 Disney KiteTails is going to take place in the old Rivers of Light area. When I was there, I sat in the theater and noticed that the front rows of seats are blocked off. I don't know if they'll stay that way, it could be that it's for the safety of the performers and the guests. There are also some extras that have been added to the water, I'm assuming those are for the show.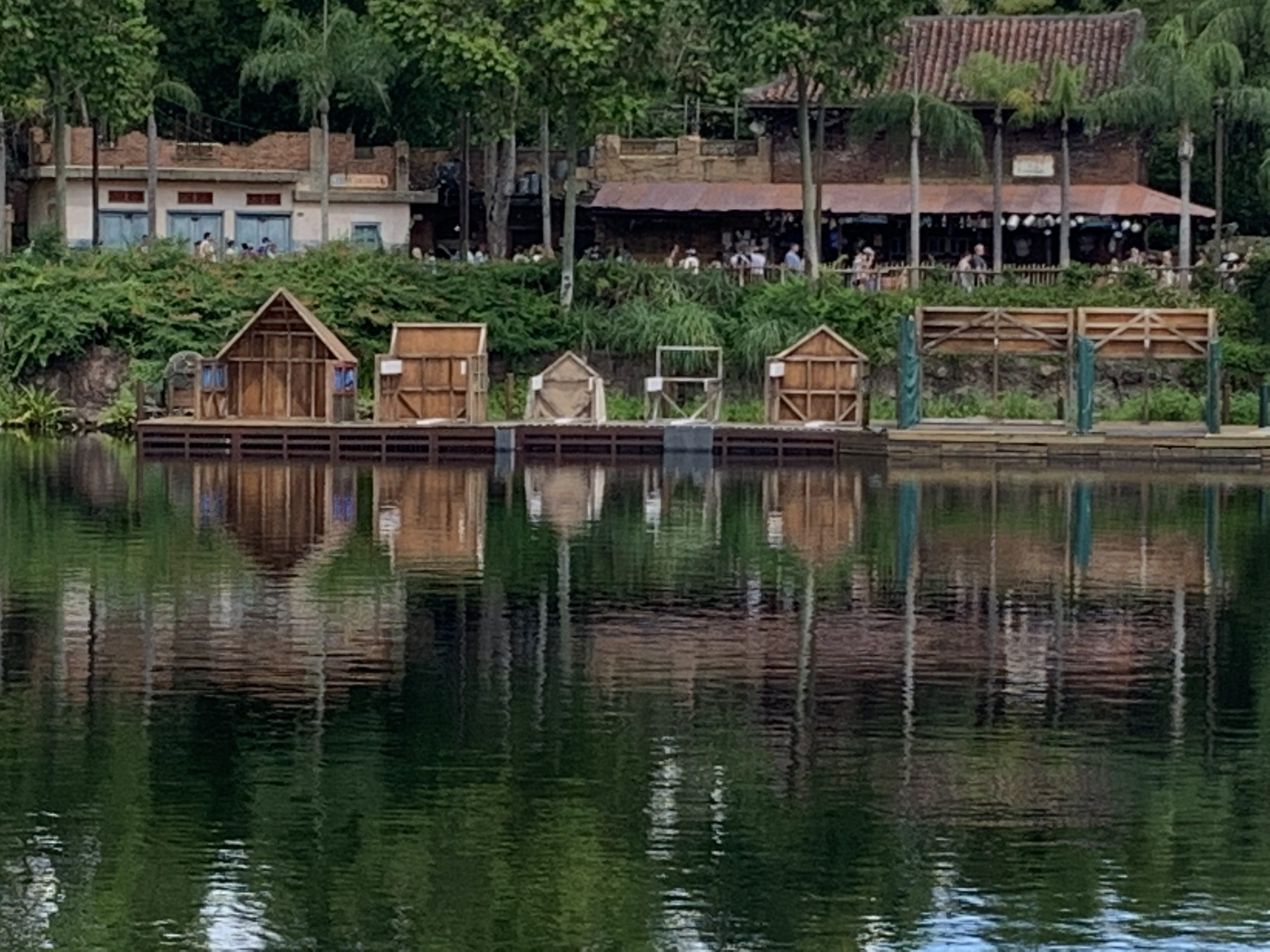 There are banners for Disney KiteTails located outside of the DinoLand U.S.A. entrance to the Rivers of Light Theater.  There aren't any on the Asia side, so I assume that the show will take place on the DinoLand side.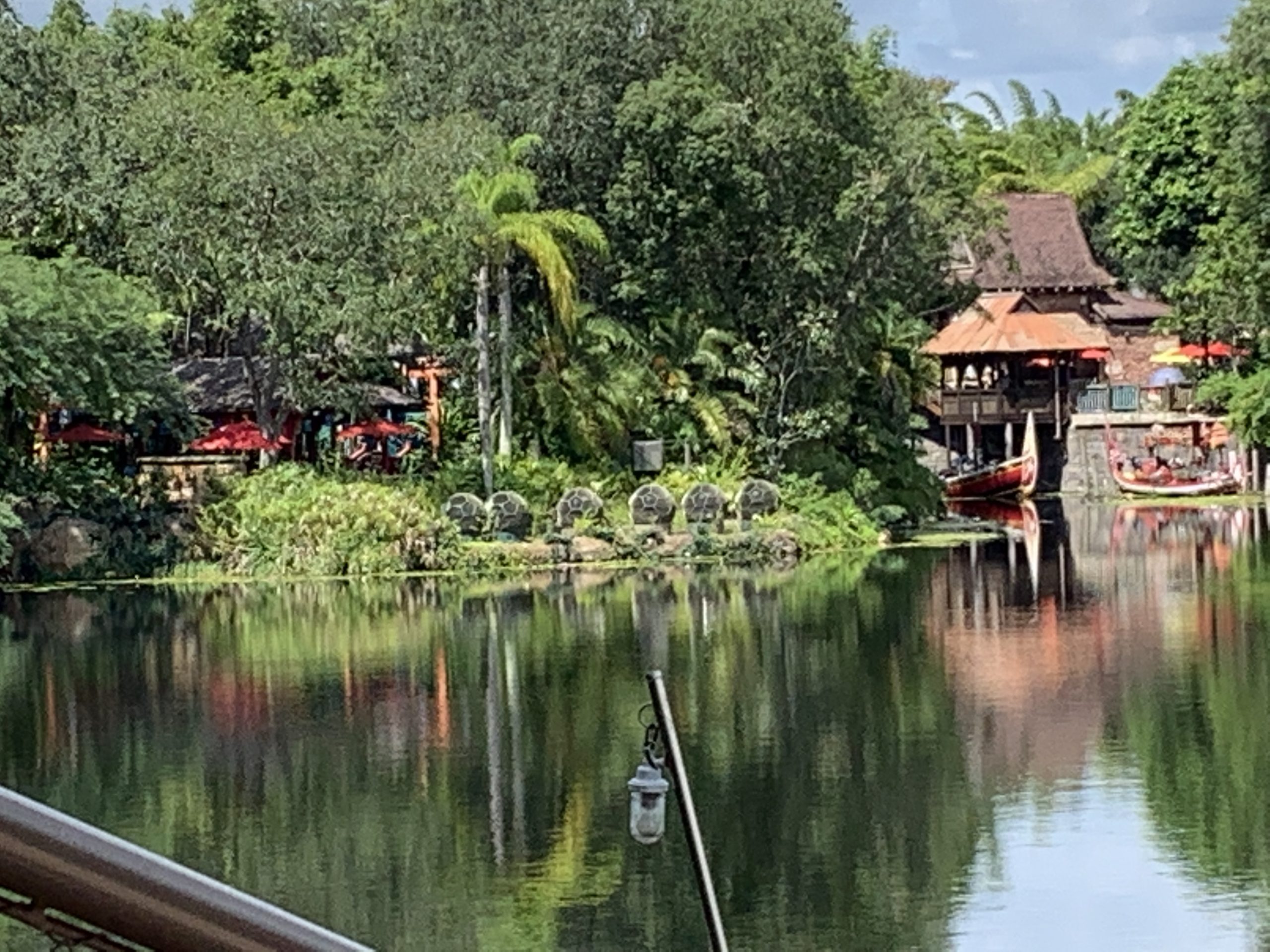 Disney KiteTails will most likely affect the Character Cruises. If there is a show going on, there will be a pause in the cruises. Disney KiteTails will last about 15 minutes. I've heard that there will be six shows a day; 11:15, 12:15, 1:15, 3:15, 4:15, and 5:15. I haven't found an official source on the times, but those times make sense to me. Shows will take place weather permitting.
I'm now looking forward to Disney KiteTails. I plan to stop by on October 3, and I will let you know what I think. It will debut on October 1.