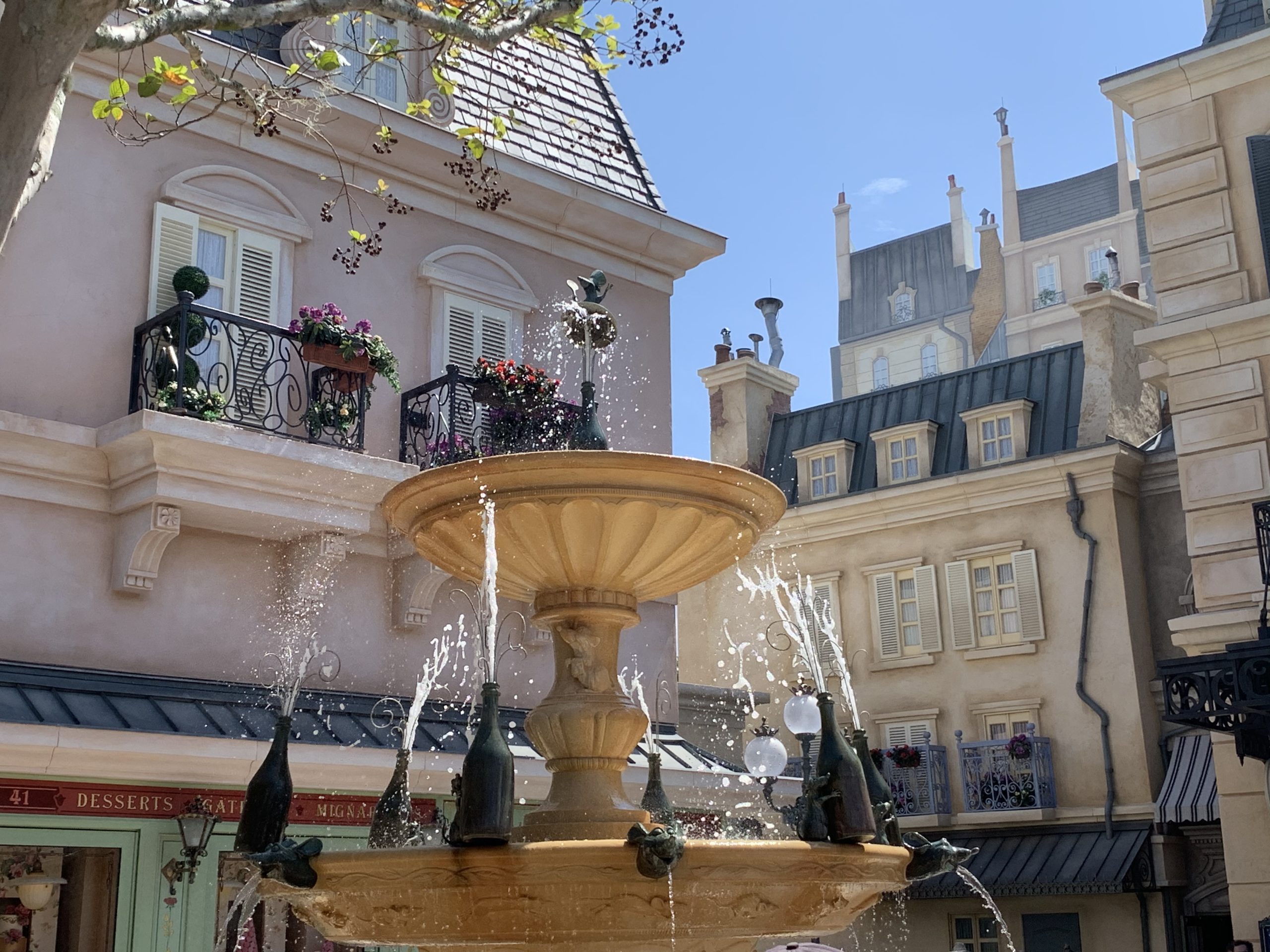 My daughter and I attended our Remy's Ratatouille Adventure Passholder Preview on September 8.  I'm not going to cover the ride again. If you'd like to know a bit more about that and the media preview, you can find the info here. Instead, I'd like to just talk about the preview experience.
Each Passholder who signed up had a one hour timeslot. You weren't kicked out after your hour, which I think is how some people have ridden over and over again. Our preview started at noon. We first needed to show the confirmation email about the preview. It was easier for the Cast Members if people had a printed copy, but they were letting people on if they showed the email on their phones. We then needed to proceed to another Cast Member who scanned us in with our MagicBands.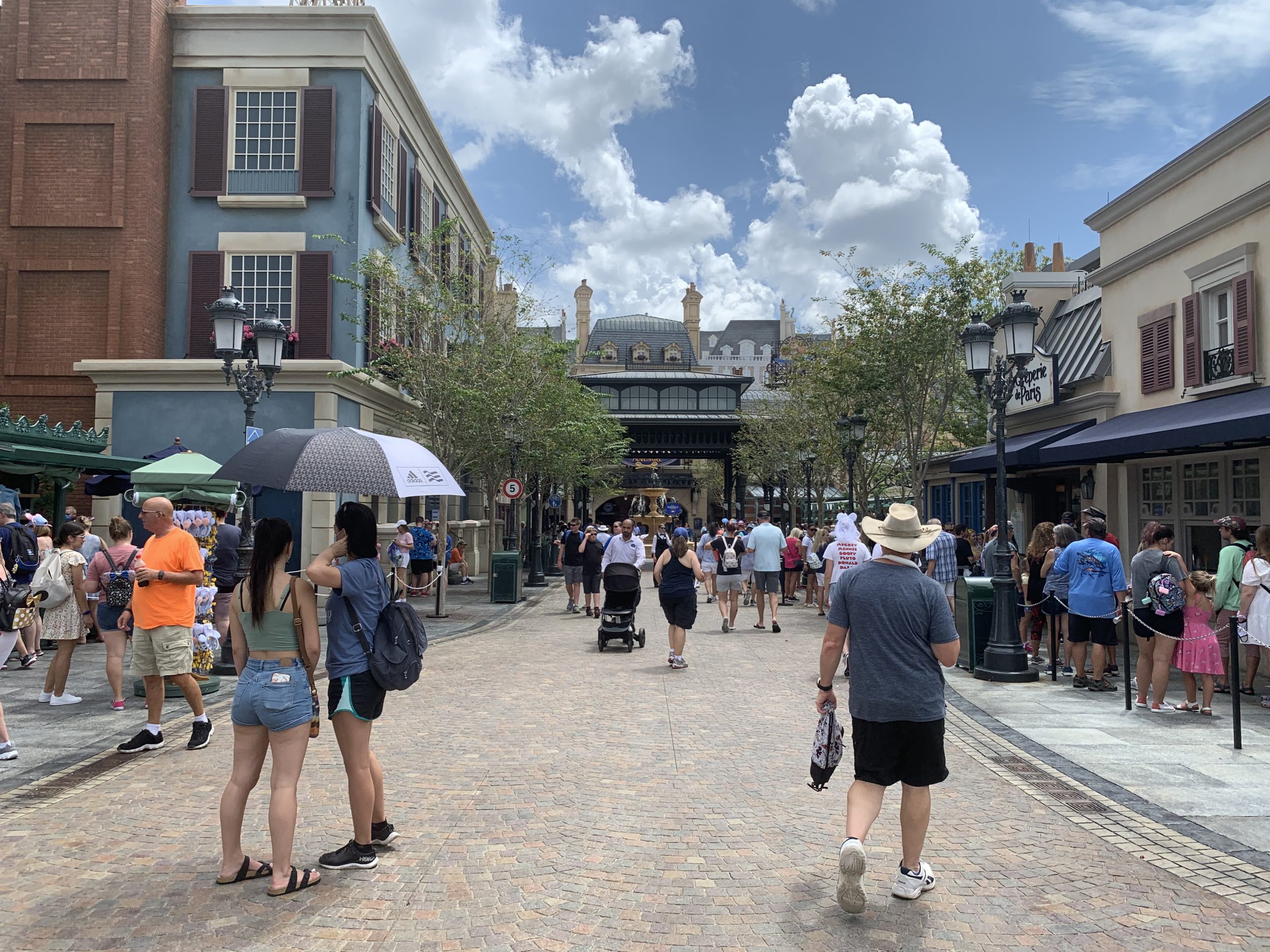 Once inside the new part of the France Pavilion, they did not let guests leave and reenter. The good news is that the way it's blocked off, the restroom is available. Sometimes it's the little things in life…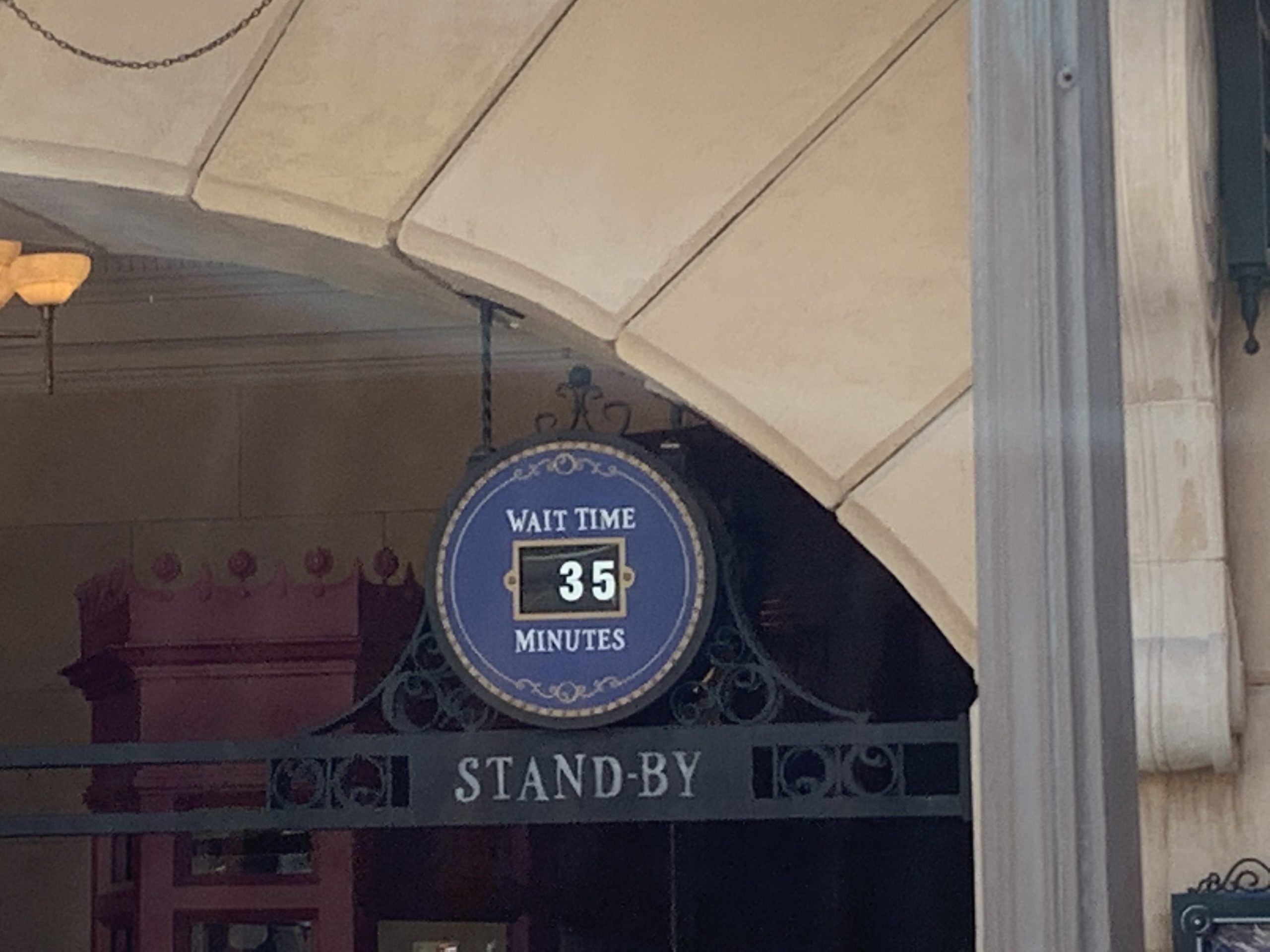 The Wait Time for the ride was posted at 35 minutes, but we were on in 25. Once it opens to the general public it will use a virtual queue, similar to Rise of the Resistance. It's a cute ride, but I do feel like it will be one and done for many people. I didn't have a burning desire to get back in line, but then again, I live a few minutes away. I'll have plenty of other chances to ride.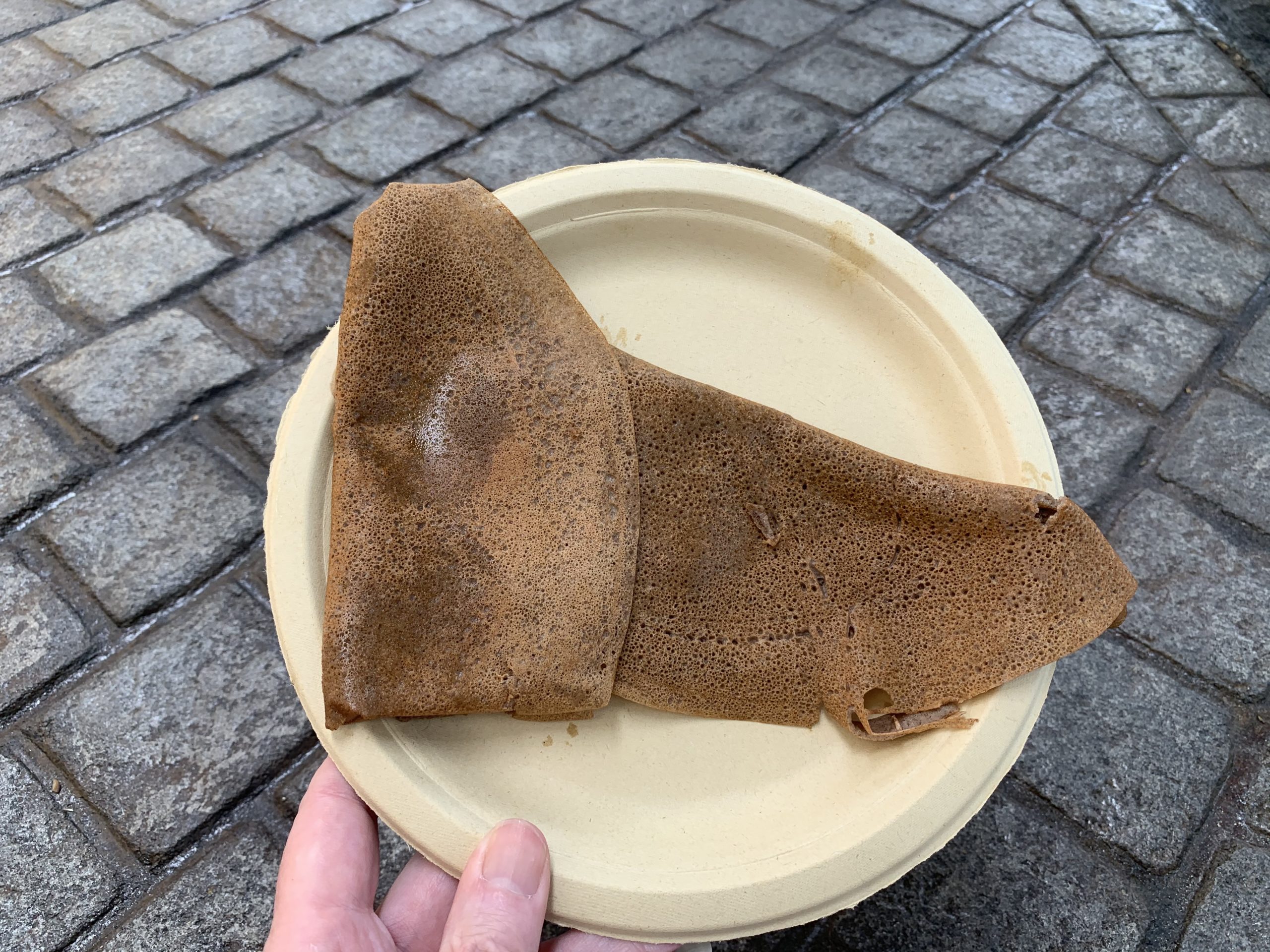 My daughter and I also tried the Ratatouille Galette at Crepes a Emporter. This is the quick service option, and it wasn't open during the media preview. The galette was smaller than the one I had at La Creperie de Paris, but it was still filled with flavor. There was a line, but it moved quickly, and the staff was incredible. I will get this again.
I wanted to show my daughter the merchandise, because there are some really fun options. We decided that we weren't going to stay past our hour. I had heard that there were some problems with the ride during other previews, but for us everything went smoothly. Even though we didn't stay long, we had a great time.