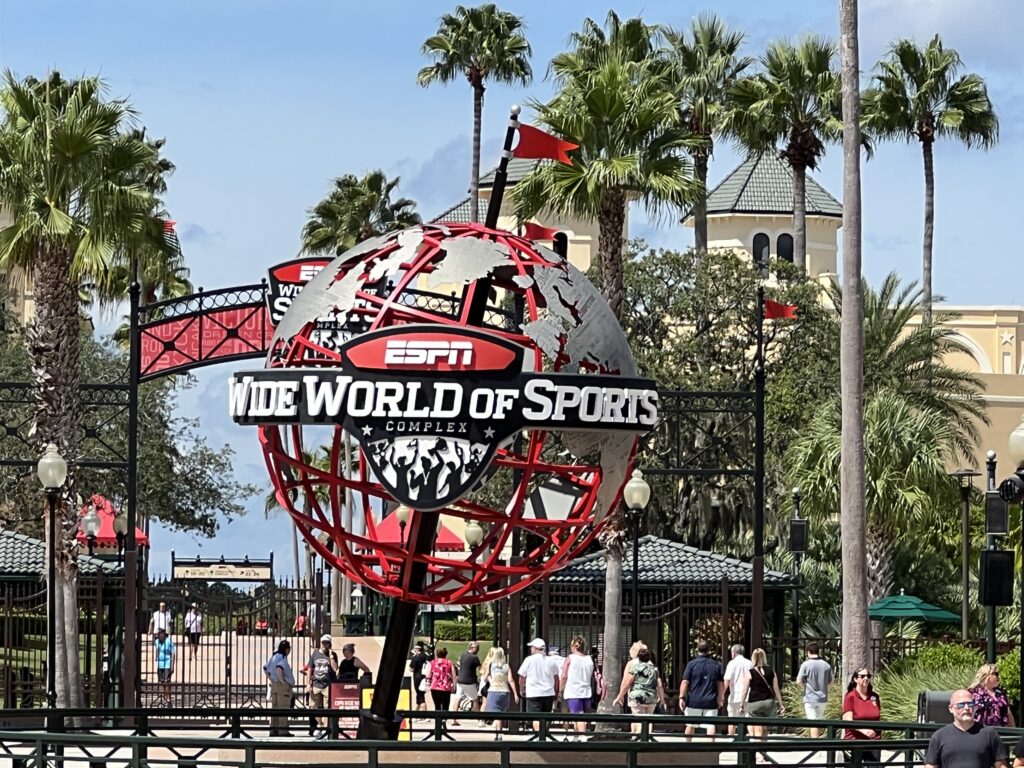 Walt Disney World is currently holding a special shopping event for Annual Passholders. It is taking place at ESPN Wide World of Sports Complex. It will run until September 23. I went on the first day, here is my experience.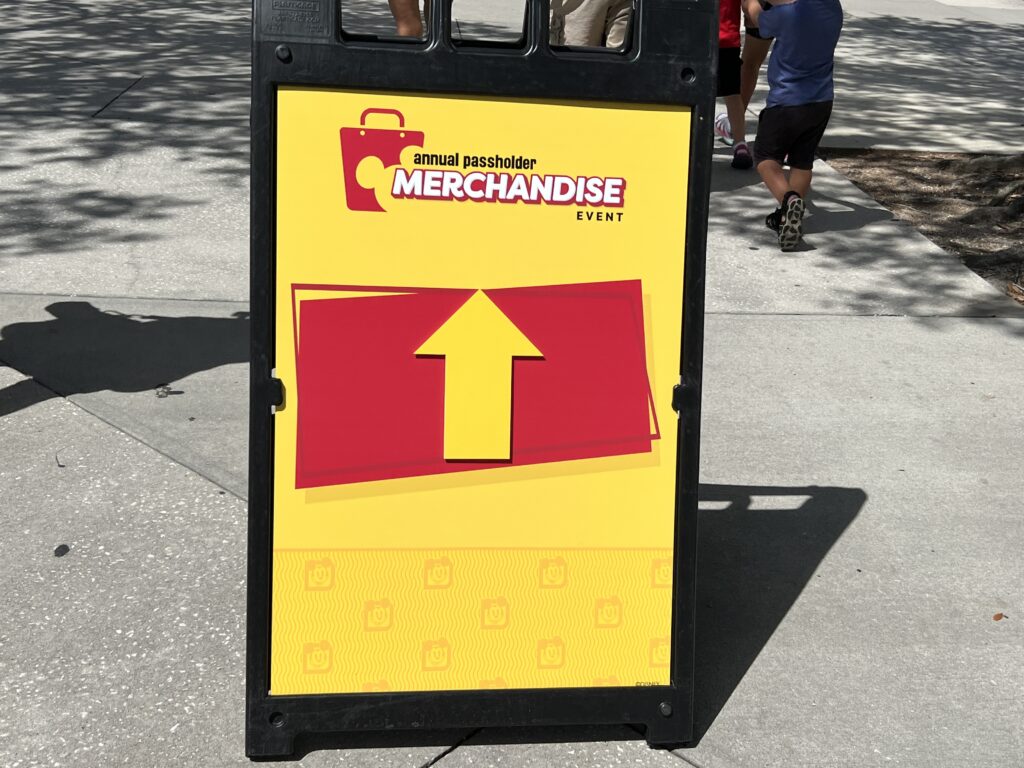 You need to join a Virtual Queue for the merchandise event. The VQ opens at 8:00 each morning. I don't know how long spots remained in the queue this morning, but I do know that the event filled up.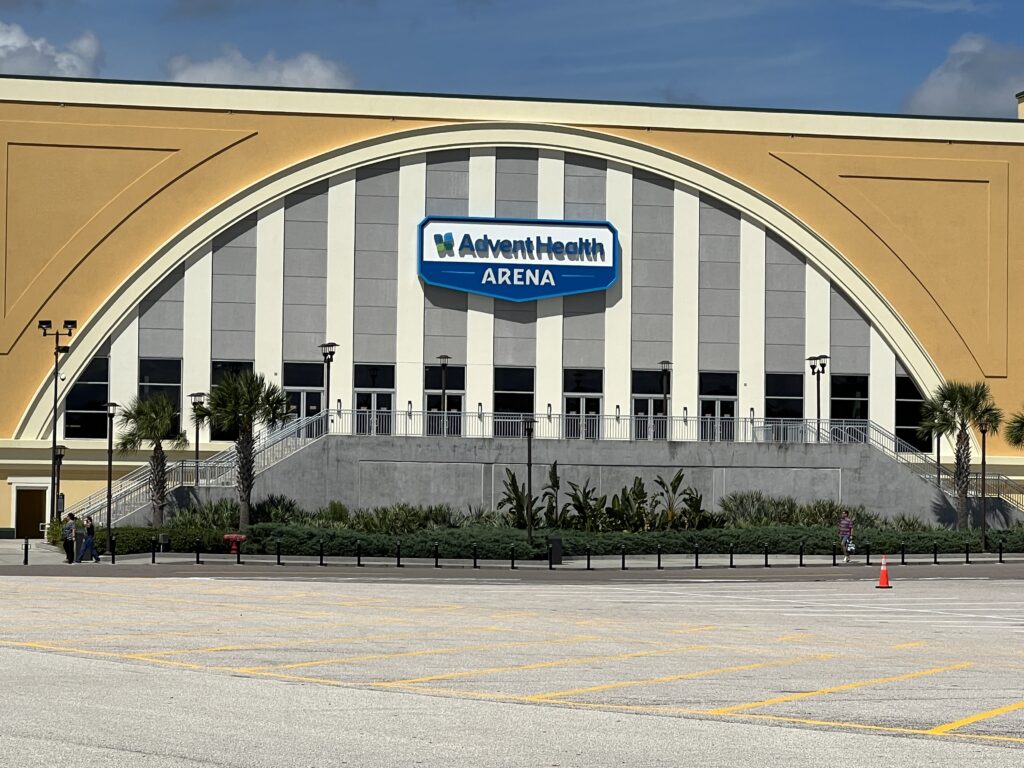 I got Group 33 in the VQ, with an estimated wait of 205 minutes. Since the doors didn't open until 10:00, I thought I'd be called around 11:30, or maybe even a little bit earlier. The estimate in the My Disney Experience App said 11:22. I was called at 12:09. Once your group is called you have two hours to enter. That wasn't a problem for me, because when mine was called I had just parked my car at ESPN Wide World of Sports Complex.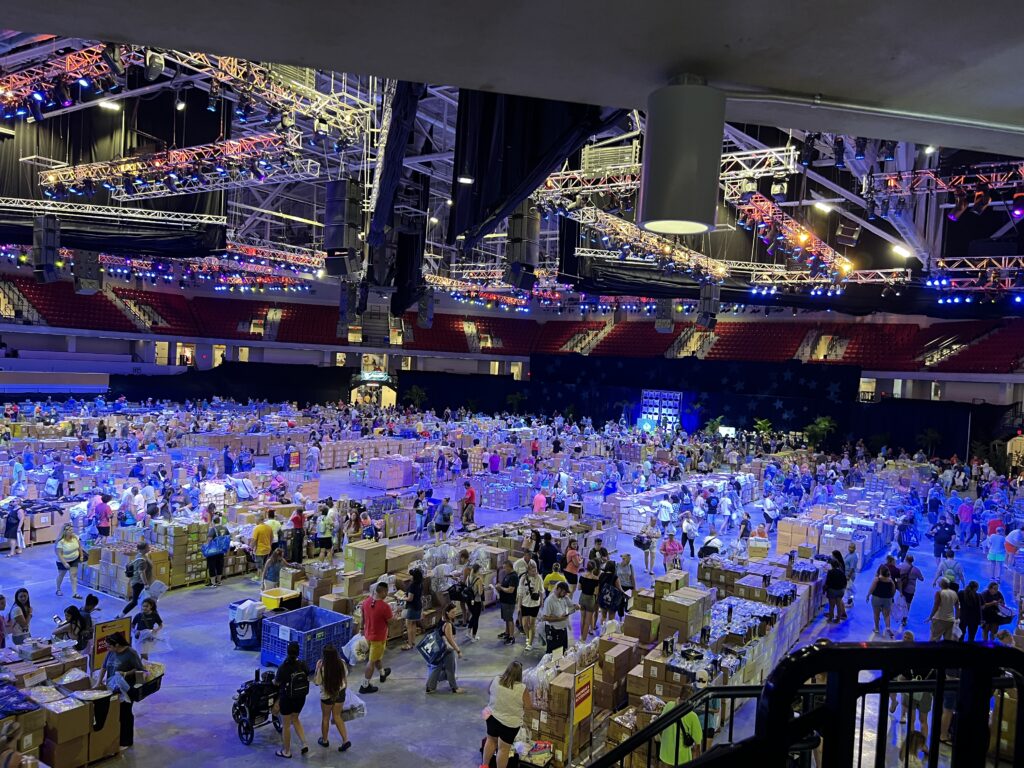 Once your group is called you'll need to hit "View Entry Code" in the My Disney Experience App. This will give you a QR Code to show the Cast Members. There was a checkpoint outside, and this was a bit understaffed. The Cast Members there just needed to see that each person or group had a code, they didn't yet scan it.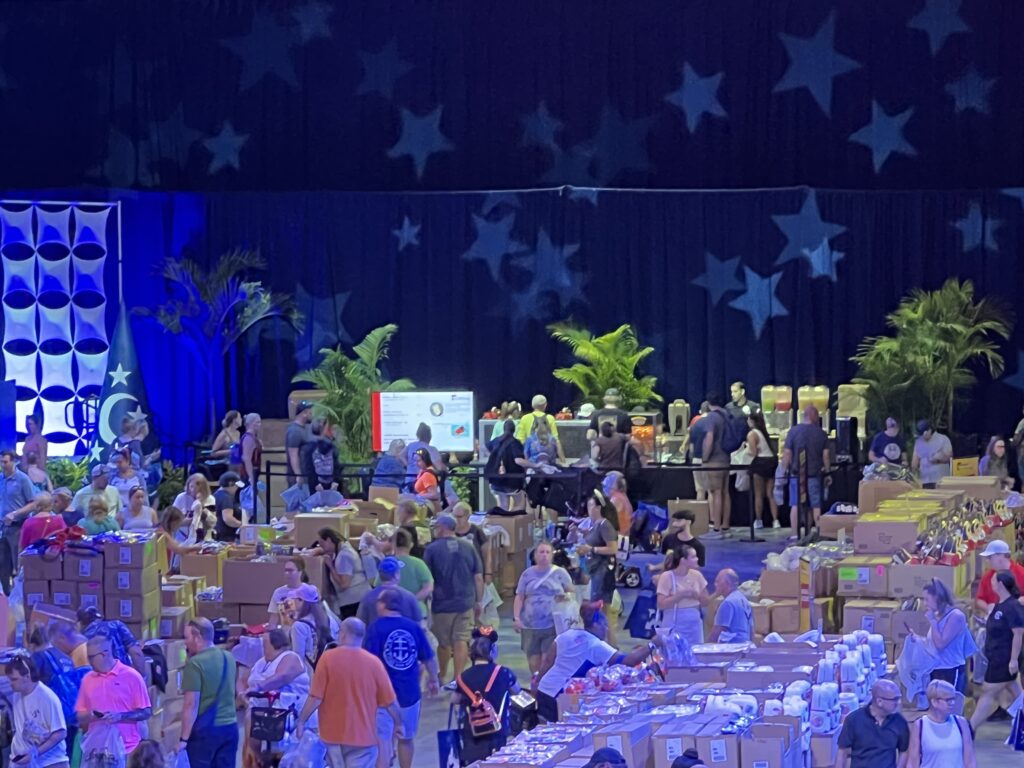 Once inside the Advent Health Arena, there was a very long line to get down to the merchandise floor. It took a good 30 minutes to get through this line, but at least it was indoors. Eventually a Cast Member scanned the QR Code, and told me to have my ID and Annual Pass ready at the entrance to the merchandise area.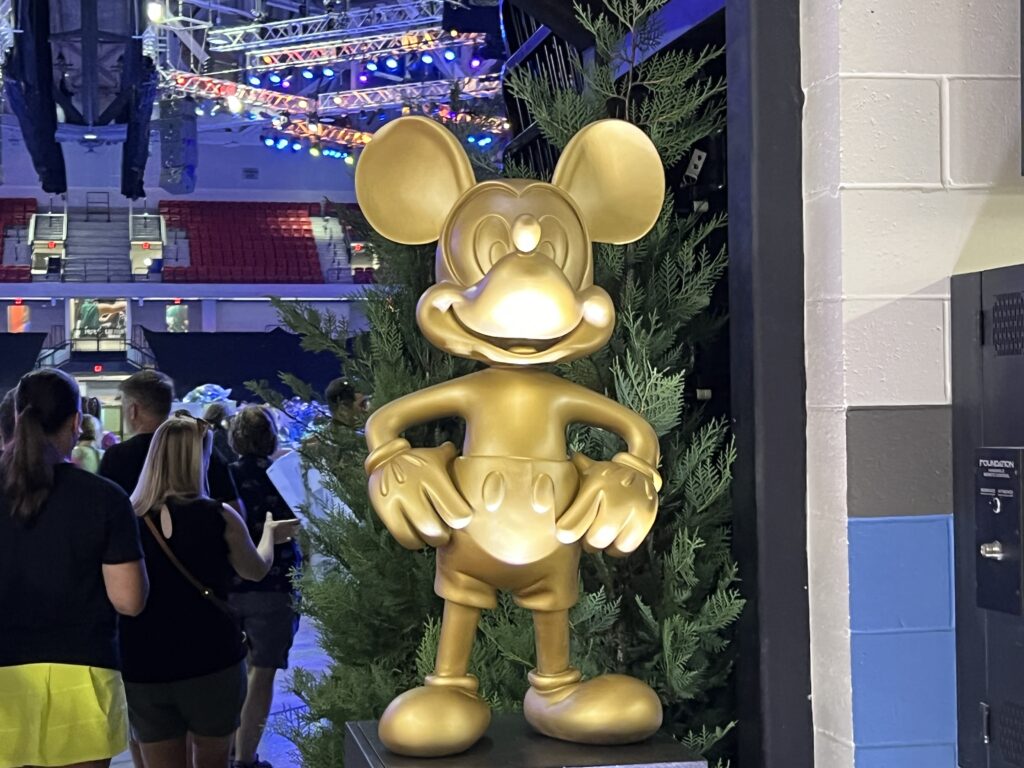 I never had to show my ID or my Annual Pass. Upon entering the show floor, Cast Members handed out large clear plastic bags for Annual Passholders to put their items in. That was it.
There were aisles and aisles of merchandise for sale. Many of the items had signs that had both the original price and the sale price. Even more items didn't have a price, so you didn't know for sure what the discount was.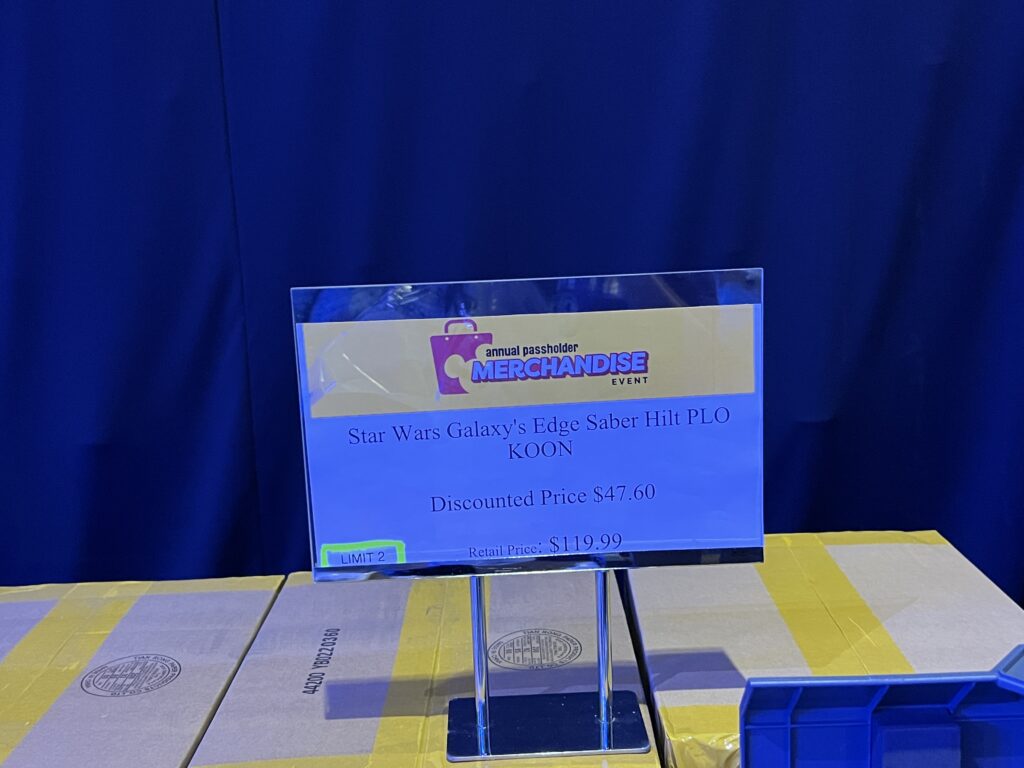 As far as the selection, there was a little bit of everything. I saw 50th Anniversary, Epcot Festivals, Star Wars, Marvel, Disney Cruise Line, Disneyland, and so much more. There were t-shirts, backpacks, hats, a few ears, houseware, Crocs, Christmas items, and even a few things for your pets! There was an area with a big Pandora sign, but that was crowded so I never made it there. There were a few Dooney and Bourke items as well.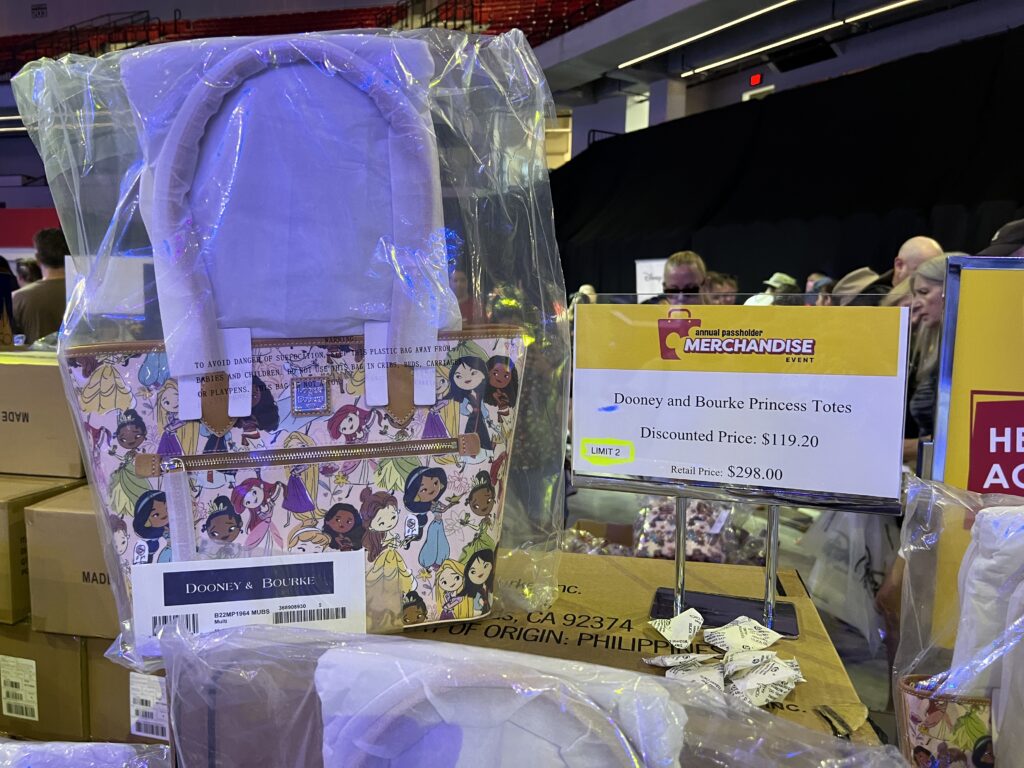 A DJ kept it a party-like atmosphere. He said that there will be new items each day, and encouraged everyone to return tomorrow.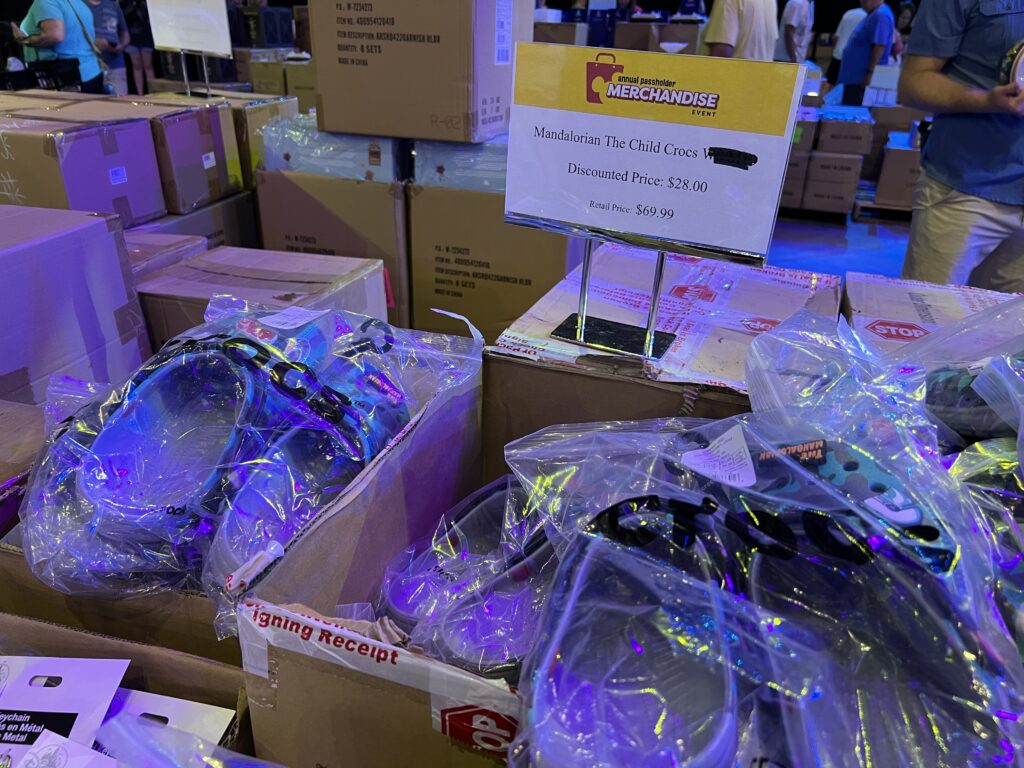 I used Mobile Checkout when I was ready to leave. That's so simple to use. It's on the last page of the My Disney Experience App. Scan the items and they'll be placed in your cart. Look everything over and purchase them when you are ready. You'll be given a QR Code, which a Cast Member will scan when you leave. The line for the regular checkout was pretty long, but I was able to skip that.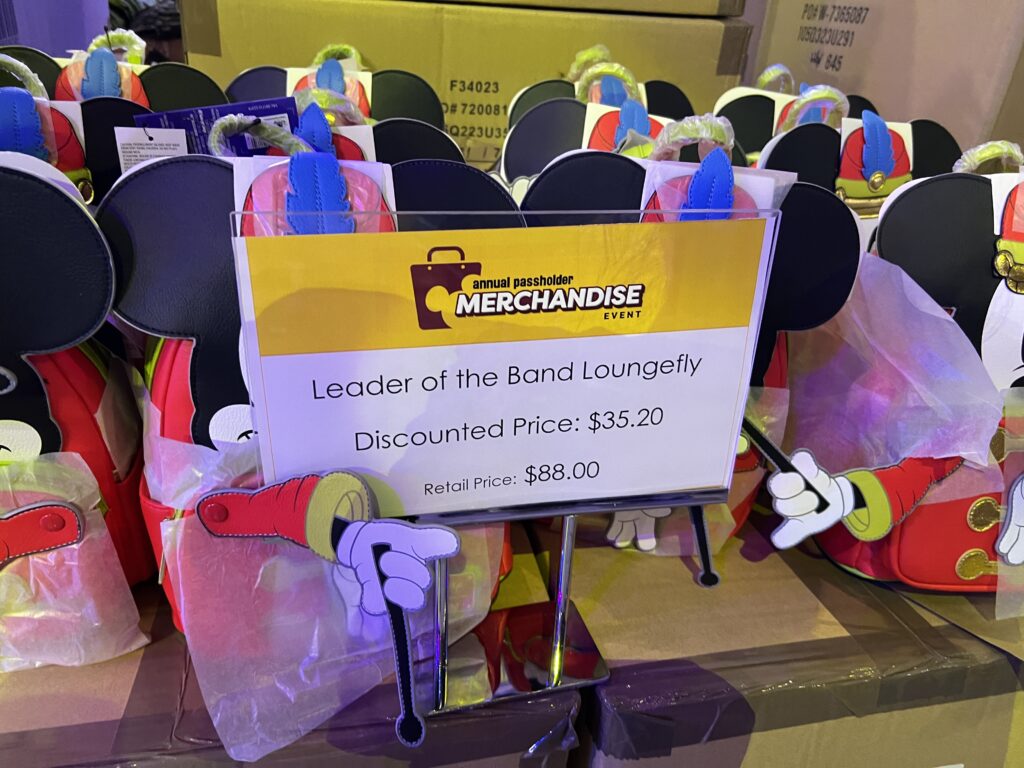 While my experience with the Annual Passholder Merchandise Event started off a bit rocky because of the long line, overall, it went well. This was much easier than shopping in the Disney Character Outlets, and I think that the bargains were better. The things that aren't sold over the next few days will probably be at the Outlets soon enough.