Earlier this year we were promised that Donald's Dino-Bash would return "in the coming months". Last week we learned that characters would return to DinoLand U.S.A. on September 4. This caused some sites to say that was the day that Donald's Dino-Bash would return, but that isn't the case.
I stopped by Disney's Animal Kingdom on September 4 to check it out. It certainly looked like the full Donald's Dino-Bash will return soon, but what I experienced I'll call Donald's Dino-Bash Lite.
There are four characters now greeting in DinoLand, wearing the Dino-Bash costumes. Donald is found front and center, across from TriceraTop Spin. Daisy is near the beginning of the Cretaceous Trail. Chip 'n' Dale meet together at the end of the same trail.
With the original Donald's Dino-Bash, there were three more characters. Scrooge McDuck and Launchpad McQuack now have their own Character Cruise. Pluto is on the cruise with Mickey and Minnie.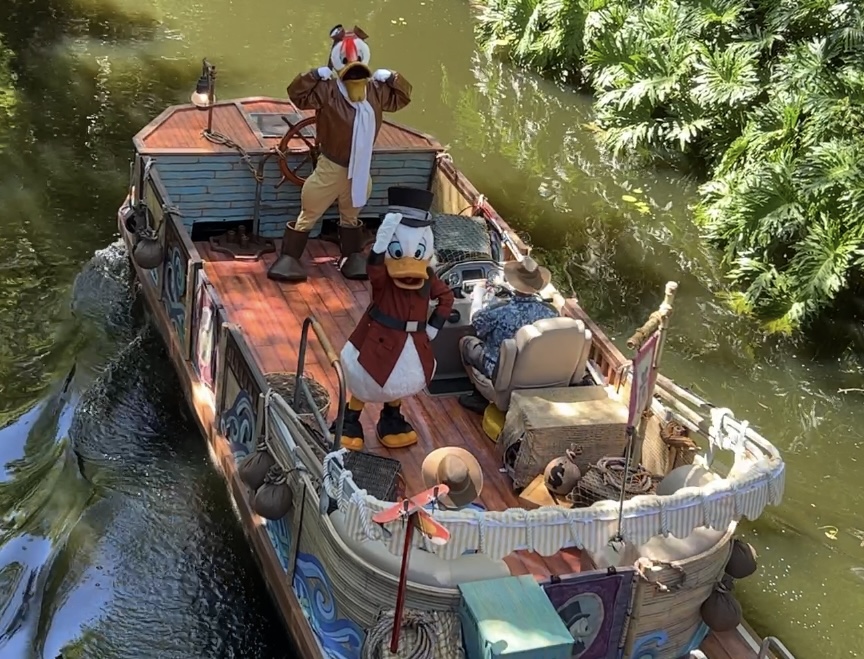 I expect that Donald's Dino-Bash with the dance party will return sooner rather than later. I wouldn't be surprised if it's in the next few days! There are no times listed as I write this on the Walt Disney World website, but we all know how quickly things can change.
Donald's Dino-Bash is important to Disney's Animal Kingdom, because it brings life to an area that has seen little traffic in the past few years. It was nice to see characters in DinoLand U.S.A. once again, even if it was not the full version.