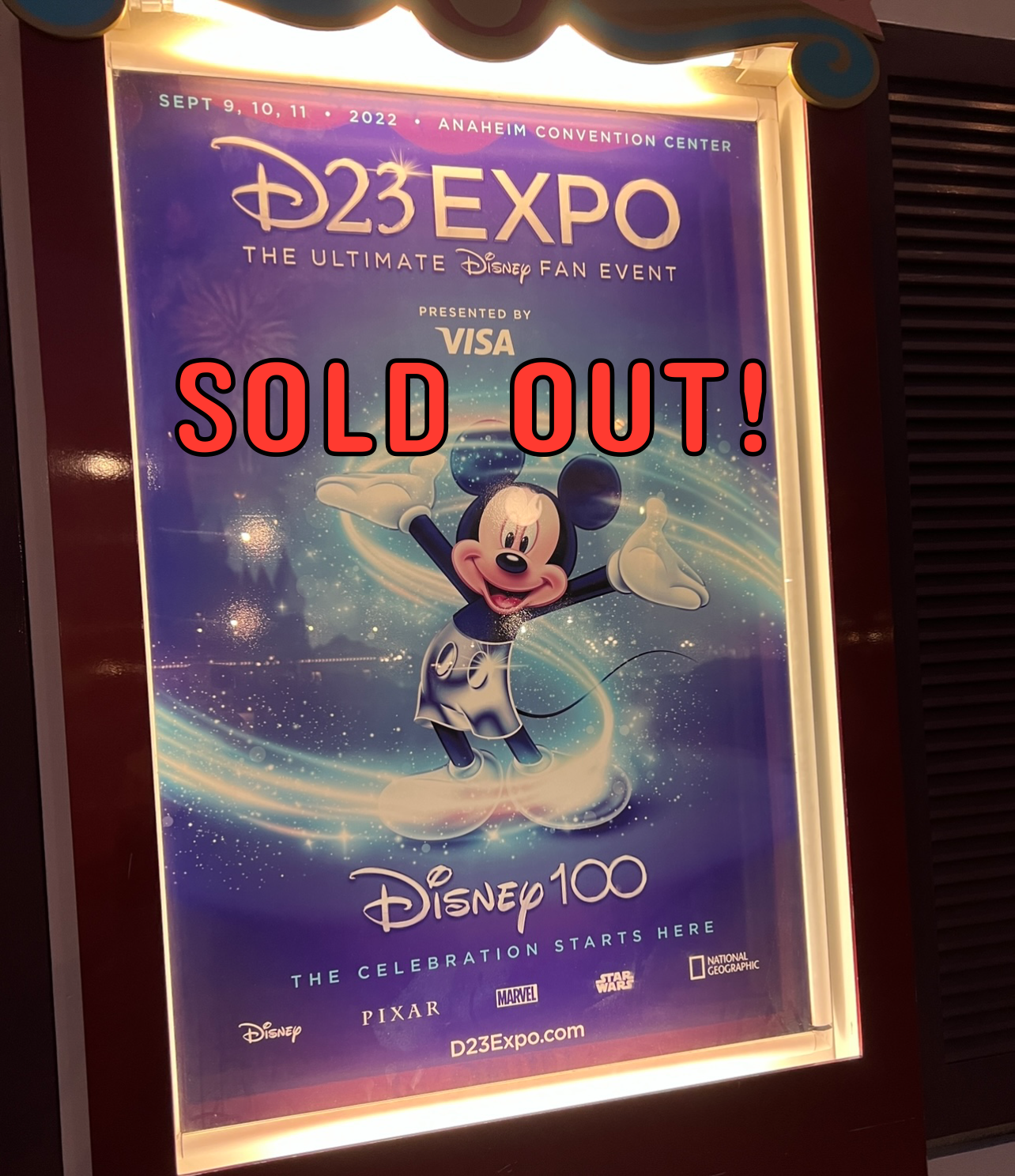 D23 Expo is officially sold out! The ticket page has been removed, and the following announcement is now found on the D23 Expo website:
Tickets to D23 Expo presented by Visa are SOLD OUT. You can still join in on the fun and livestream the Ultimate Disney Fan Event on September 9, 10, and 11 on D23Expo.com and by following @DisneyD23 on YouTube, Facebook, and Twitter.
There will be lots of information released at the D23 Expo. Hopefully, it will include the dates for the next one. The bi-annual convention was always held on odd years, but Covid had other plans, so we get to enjoy it in 2022.