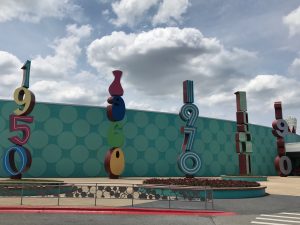 You spend enough time in line when you are at Walt Disney World, you do not want to wait in yet another one when you are hungry. That is where Mobile Ordering comes in. At select restaurants you can place your order ahead of time on the My Disney Experience App, and when you're ready, let them know through the app and they will prepare your order. You can then pick up your food in a separate line, without the long wait.
Many people swear by Mobile Ordering in the theme parks. But what about first thing in the morning, when you know that you should eat breakfast, but you want to hit the parks? You will soon be able to use Mobile Ordering in some of the resort restaurants as well. That means you can order your breakfast as you're getting ready in your room, or have something before you go to bed at night without having to face one more line. Of course you will not need to be staying at a particular resort to use Mobile Ordering, the restaurants are open to anyone.
Mobile Ordering is already available at Disney's Caribbean Beach Resort at Centertown Market and Spyglass Grill. Soon it will also be available at Everything POP Shopping & Dining (Disney's Pop Century Resort), The Mara (Disney's Animal Kingdom Resort), and Contempo Cafe (Disney's Contemporary Resort). This is not the final list, just the ones that have been announced. I wouldn't be surprised to see Mobile Ordering available at all Walt Disney World Resort Hotels in the next few months.
Personally, I don't use Mobile Ordering all that often because I tend to eat at off times when there aren't long lines. I also often like to be able to talk to a Cast Member about the ingredients. Still, I can see why so many people love it. It iss nice to be able to sit down and eat, instead of waiting in yet another line.