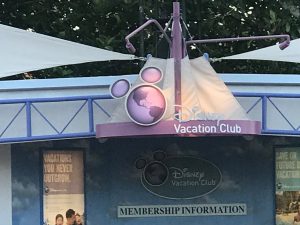 I've mentioned before that there are a lot of scams out there when it comes to winning a Disney vacation. (If you'd like a refresher course, you can find my post here.) When I hear of a legitimate contest, I like to share it with everyone at Disney Over 50. After all, who doesn't dream of a free Walt Disney World vacation? Remember our deal if you win the Omaze contest! But I digress.
Disney Vacation Club will sometimes have contests to showcase a property. The newest DVC property is going to be Disney's Riviera Resort, which is supposed to open this December. A contest is being held that will allow you to see it for yourself.
Disney's Riviera Resort Sweepstakes will allow the winner and up to seven guests to stay at and enjoy the property. It's for five days, four nights, and includes three day Park Hopper tickets. The accommodations will be a two bedroom villa in the new resort. Round trip flights for up to eight people are also included. Of course restrictions apply.
The contest runs through June 15, and you must book your trip by December 15, 2020. It's free to enter. You can earn more entries by watching a few short videos. The videos are all about Disney Vacation Club, and they will make you want to win. You can enter here. I'm not asking for a favor this time if you win, but if you do and want to buy me dinner I won't complain…