One of my favorite extras during the holiday season at Walt Disney World is found at Disney Springs Marketplace. It's the Christmas Tree Trail. It's open from 11:00am until 11:00pm each day through January 6, 2019. There is no fee, and no theme park ticket is required. You can even park for free at Disney Springs, so if you'll be in town you have no excuse to not check it out.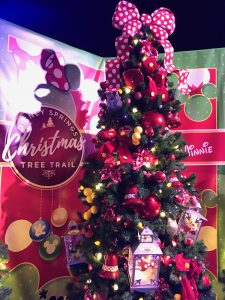 The Christmas Tree Trail features 27 different Christmas trees with a Disney tie in. There are trees based on movies, trees based on characters, and trees based on both. There are theme park related trees as well. Some of the trees in 2018 are Cinderella, Haunted Mansion, Mary Poppins, Mickey & Minnie, and Star Wars. There is also a Walt Disney World Theme Parks tree, it has a monorail that acts like a garland. It's pretty cool.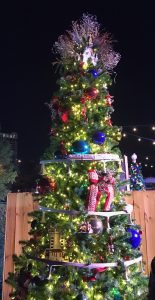 You can explore the Christmas Tree Trail at your own pace, just wander down the path. There are plenty of picture opportunities along the way. Any of the trees will make a great backdrop, and there are also decorated walls if you are into that fad.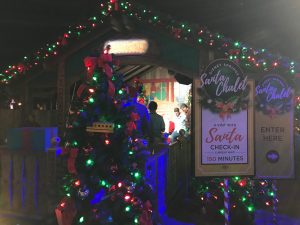 Partway down the path you'll find Santa's Chalet. He's greeting daily until December 24. You can check in at the entrance to the trail, and then head to the chalet when it's your time. I was there on the evening before Thanksgiving, and the wait to meet Santa was 150 minutes.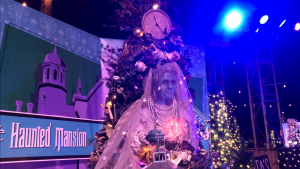 There is "snow" also on the Christmas Tree Trail, but it isn't constant and it comes in small bursts. It adds to the effect, but it isn't overdone.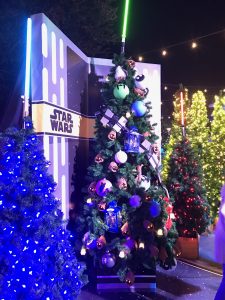 Since the evening that I was there was so crowded, I plan to go back soon, probably during the day. This is the third year for the Christmas Tree Trail, and it has grown tremendously. It's now reached must-do status in my book.