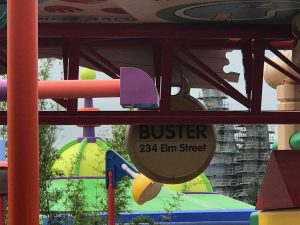 It's been one week since Toy Story Land opened. It was a bold move for Walt Disney World to open a new land the week of the 4th of July! Here are my thoughts, insights, and observations on how things have gone so far.
Crowds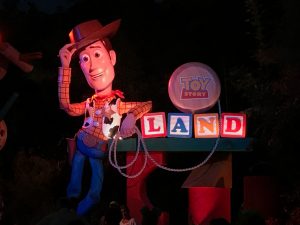 Toy Story Land is crowded, but it's not unbearable. That's good news. Aside from the first day when there was a line to get in, guests have been able to come and go without a wait. There is a good flow to the area. Don't be put off by what looks like a crowd at the entrance. The giant figure of Woody has become a popular picture spot. There is a PhotoPass photographer on hand if you're interested.
Wait Times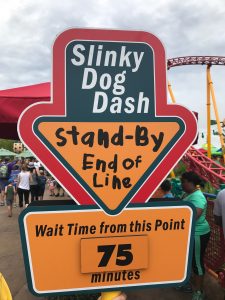 Disney has been doing a fantastic job of keeping Wait Times down. I'm not saying that you can walk on, but the waits haven't been as crazy as Flight of Passage. I'd compare it to Seven Dwarfs Mine Train. When my daughter and I rode standby for Slinky Dog Dash, the posted wait was 75 minutes. It was right to the minute, we got on exactly 75 minutes later. The Wait Times for Alien Swirling Saucers and Toy Story Mania! seem to be comparable a lot of the time. Grab whatever FastPass+ you can so that you'll wait in one shorter line.
Weather
There isn't a lot of shade or shelter in Toy Story Land. Remember that outdoor rides will close if there is lightning. If the normal summer pattern is in play when you visit (storms in the late afternoon or evening) you might want to visit earlier in the day, just to be on the safe side.
Rides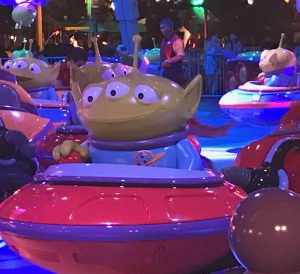 The two new rides are both a lot of fun. I love the little details that are in the line for Slinky Dog Dash. Both rides are a little bit bumpier than I expected, but neither are rough. Toy Story Mania! remains a blast. Mr. Potato Head is a favorite in the standby line.
Food and Merchandise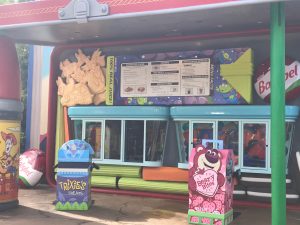 I still haven't seen Andy's Lunch Box without a line. There are tables with umbrellas in the area, but there isn't a lot of seating. There are a few merch carts scattered throughout the land, and all the merchandise is Toy Story Land related. You can find more items in other stores in Disney's Hollywood Studios.
Characters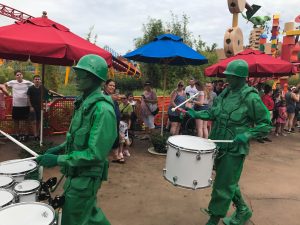 There are three characters in Toy Story Land. I've seen Buzz Lightyear near the entrance, and Jessie and Woody greet together near Toy Story Mania. These areas could change. There are also plenty of Green Army Men on hand.
Walls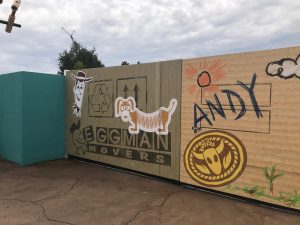 Walls have become a big deal at Walt Disney World. Guests will take a picture in front of a specific wall, and then post it to Instagram. Disney has joined in on the fun by giving guests some fun backgrounds. There are several new walls that make the perfect backdrop in Toy Story Land, including one made of Popsicle sticks and another out of moving boxes.
Summary
Overall, I think that Toy Story Land has had a winning first week. Disney has done a great job with crowd control, and guests are able to hit all of the attractions without having to use an entire day. Considering the fact that the first full week was also one of the busiest weeks of the year because of Independence Day, I think that they should be happy with the way things went.