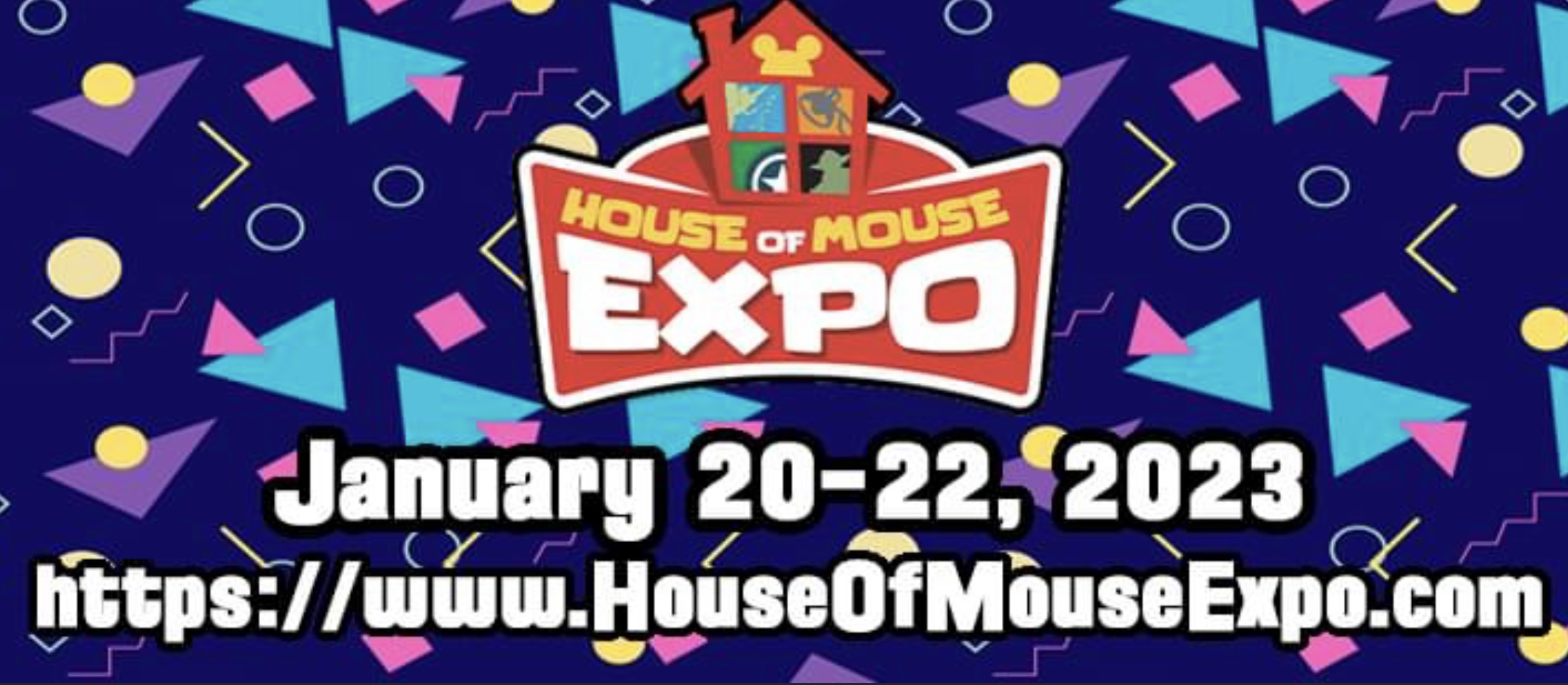 Updated on October 28!
January is the perfect month to visit Walt Disney World. The weather is some of the best you'll experience all year, the crowds are lower, and you'll start a new year off on a high note. There's another reason why you should plan a January 2023 trip. That's because the House of Mouse Expo will take place January 20-22, 2023!
House of Mouse Expo is three days packed full of celebrities, panels, shopping, cosplay, and much more. It will be held at the Embassy Suites Lake Buena Vista South, 4955 Kyngs Heath Road, Kissimmee, FL, 34746. This is a Walt Disney World Good Neighbor Hotel, and there is a special rate for the Expo if you'd like to stay close to all the fun. You do not need to stay on property to attend House of Mouse Expo.
Hocus Pocus fans, this is one event that you don't want to miss. Nine actors from the original movie are scheduled to be there! You will be able to see Doug Jones (Billy Butcherson), Omri Katz (Max), Jason Marsden (Voice of Binx), Vinessa Shaw (Allison), Larry Bagby (Ernie aka ICE), Tobias Jelinek (Jay), Don Yesso (Bus Driver), Amanda Shepherd (Emily Binx), and Michael McGrady (Cop Eddie). Just seeing this list makes me want to watch the movie again!
The Pirates of the Caribbean franchise will also be well represented. Scheduled to appear are Treva Etienne (Koehler), Martin Klebba (Marty), Lee Arenberg (Pintel), Kevin McNally (Joshamee Gibbs), and Vince Lozano (Jacoby). There will be a Pirates of the Caribbean panel as well as a Hocus Pocus panel.
There are several current or former voice actors who are scheduled to attend. They include Donnie Dunagan (voice of Bambi), Peter Behn (voice of Thumper), Mary Gibbs (voice of Boo), Irene Bedard (voice of Pocahontas), and Bret Iwan (voice of Mickey Mouse). Remember, all appearances are subject to change. Actress Maria Canals-Barrera from The Wizards of Wavery Place and Camp Rock will also attend.
Tickets for House of Mouse Expo are affordable and there are options to choose from. You can attend one day, all three, or any combination that fits into your schedule. If you don't want to miss anything, buy a VIP Package, there are two different options! There will also be an After Party on Saturday, January 21 that promises to be a blast.
Not only can you find all the information that you need on the House of Mouse Expo website, but you'll want to follow along on the Facebook and Instagram pages. That's the easiest way to keep up with the latest announcements.
I couldn't attend the last House of Mouse Expo, but I'll be at this one! It sounds like it's going to be three days packed full of fun!