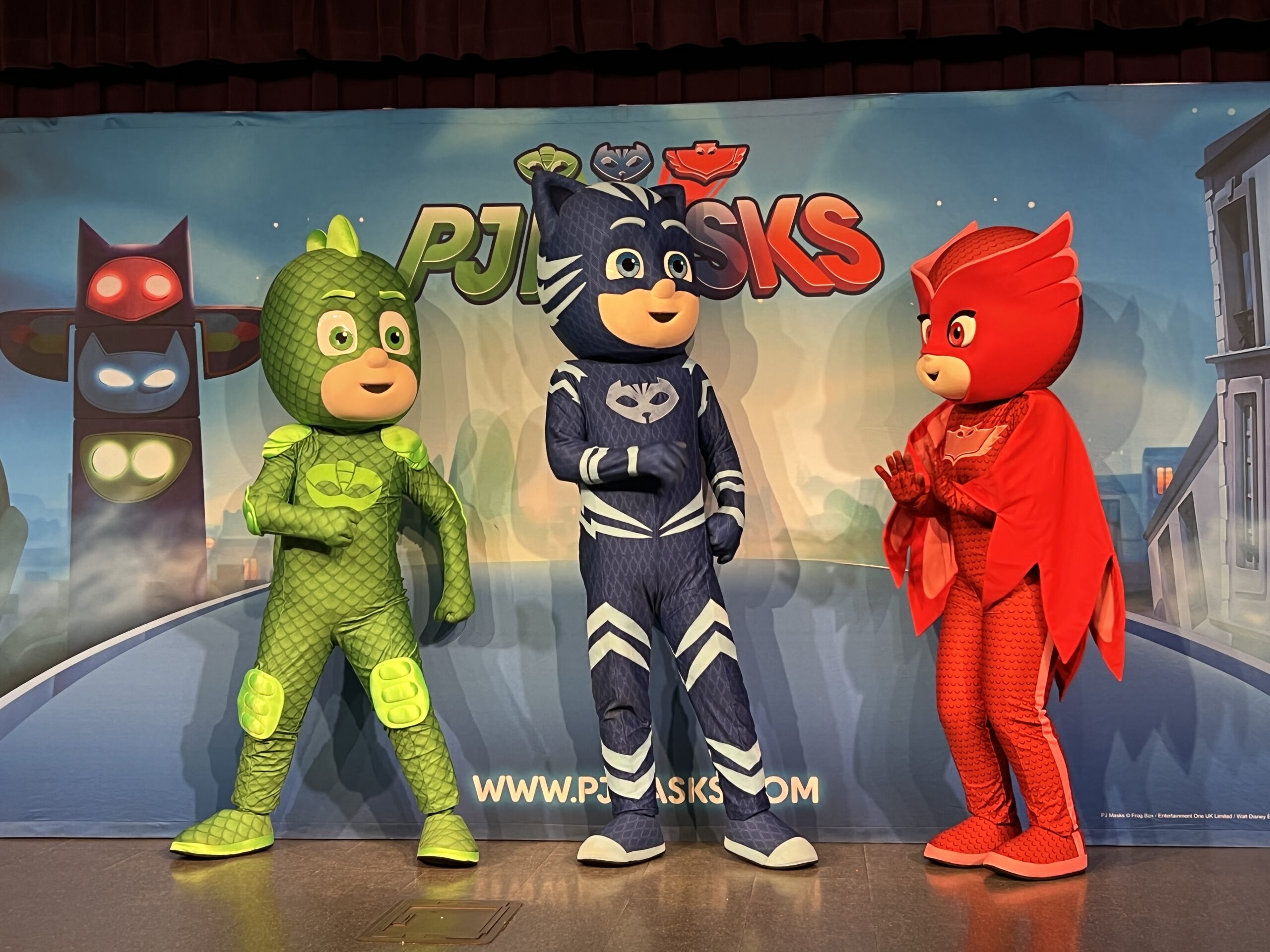 PJ Masks is an insanely popular television series on Disney Junior. You can easily find it on YouTube. It's for the preschool crowd. The idea behind the show is that three children become the superhero team of PJ Masks. They turn into Owlette, Gekko, and Catboy.
While PJ Masks is computer animated, from the way that I understand it (you can tell I don't have a preschooler) there is a shoot-off series called PJ Masks in Real Life. These feature real children who need the help of PJ Masks to solve a problem or defeat a villain.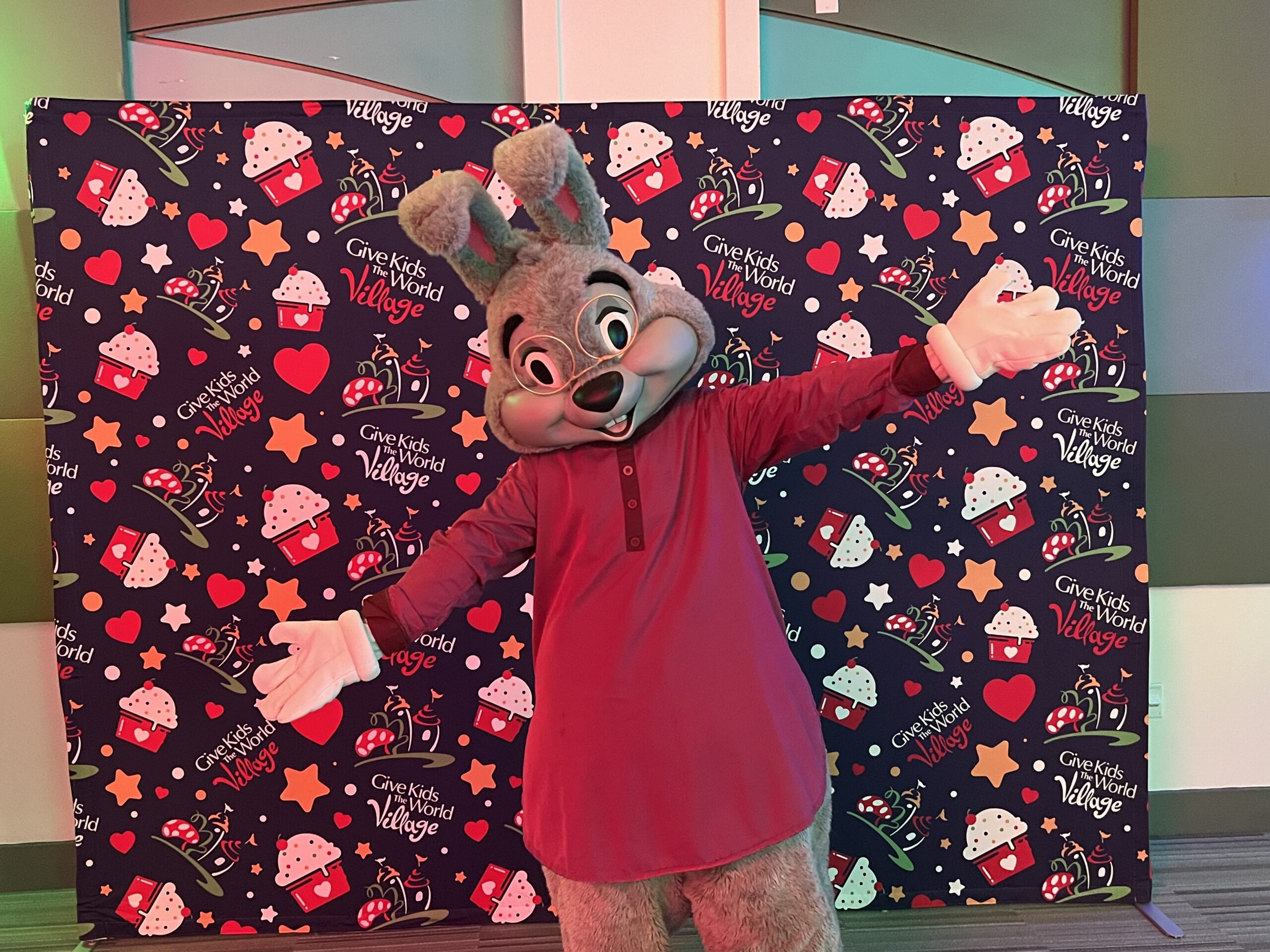 On September 20, I was invited to Give Kids the World Village in Kissimmee. It was to celebrate two real life heroes who have their own episodes of PJ Masks in Real Life. Hasbro, which owns the company that produces PJ Masks, has been a strong supporter of Give Kids the World for years, so having two wish kids in their own episodes was a great idea.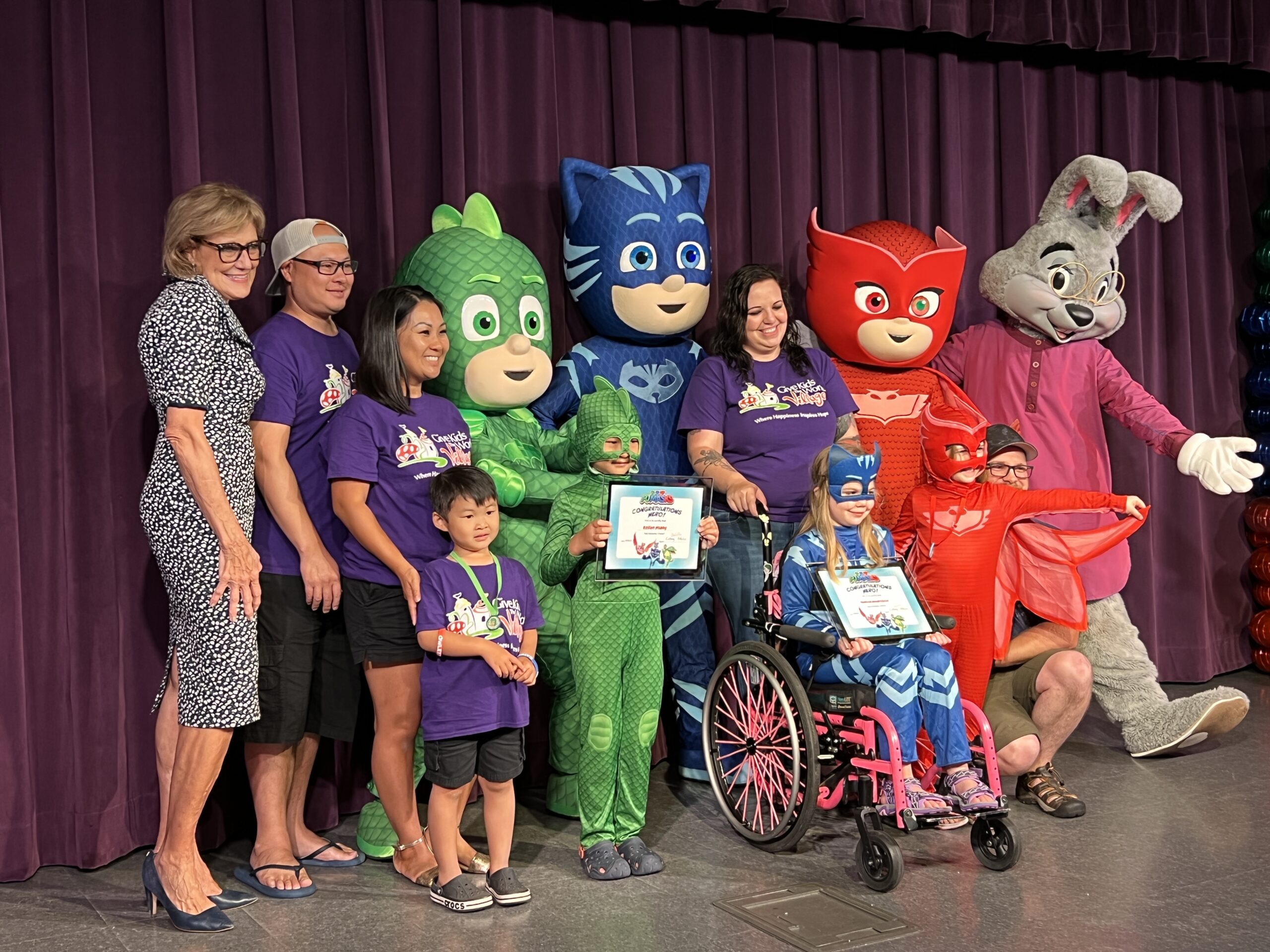 The two children are Kellan Hoang and Madison Hendrickson, and they were both at the event. They beamed with pride as their videos were shown! There were also giveaways at the event, as well as a special breakfast, games, and picture opportunities with PJ Masks and GKTW's Mayor Clayton.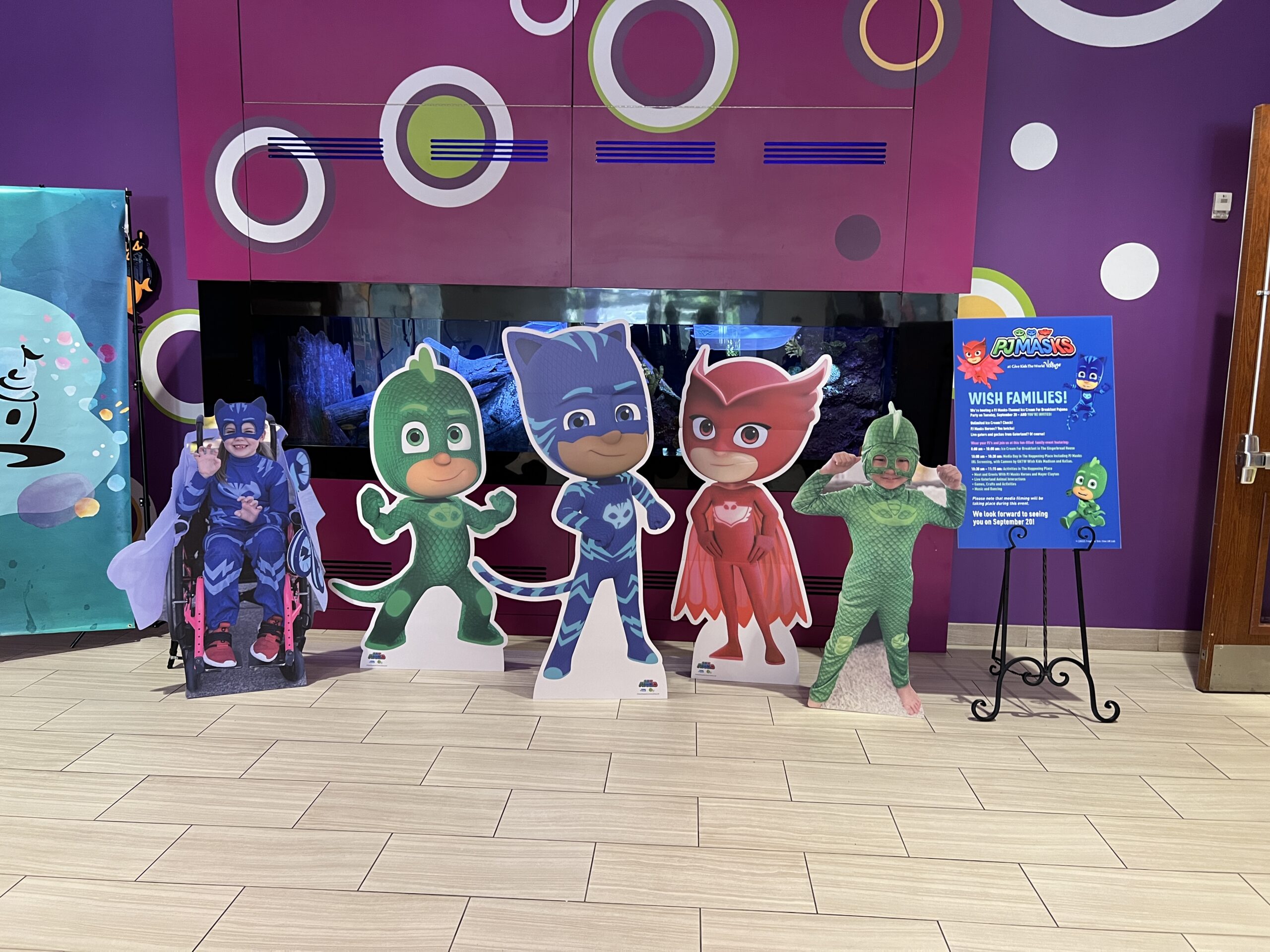 Give Kids the World is one of my favorite organizations. It's an 89 acre village that provides week long vacations to critically ill children and their families. It allows them to forget about their illnesses for a little while, and focus instead on being a child. They Trick or Treat each week and dress up in costumes, since some children will not make it to their next Halloween. They also have Christmas weekly, with toys donated by Hasbro. If you've ever thought about trying to make a difference in someone's life, this is a great way to do it. If you're able, you can make a donation here. Thank you for your support.