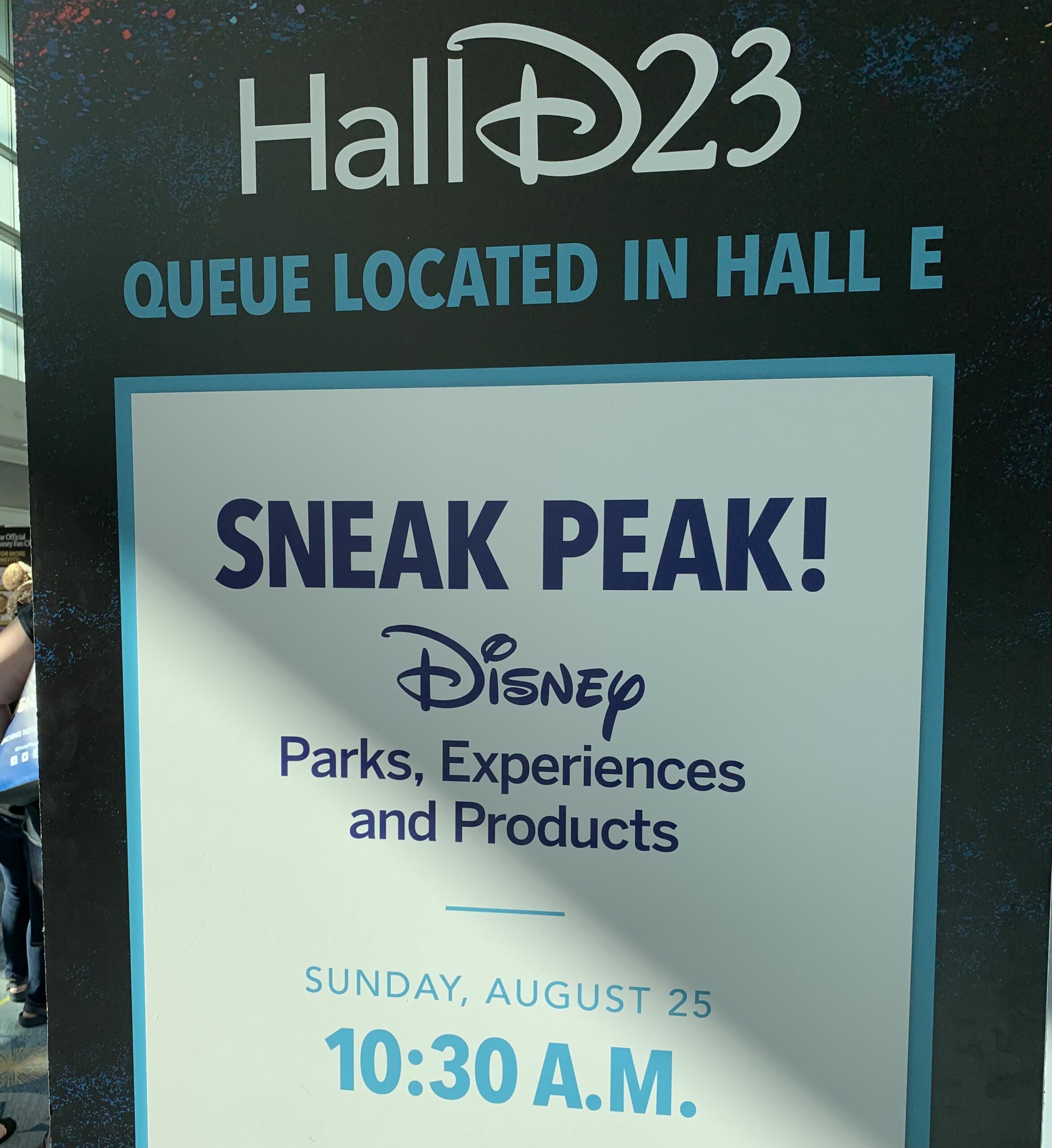 The D23 Expo will take place September 9-11 at the Anaheim Convention Center. It will feature all things Disney. The panel that I am most excited about is A Boundless Future: Disney Parks, Experiences and Products. That panel will take place on Sunday at 10:30 Pacific (1:30 Eastern). It will be livestreamed, so you can follow along with all the breaking news!
Whenever the D23 Expo is approaching, I like to think about what announcements we will hear for the theme parks. There are a couple of things that I will be shocked if they aren't covered. This is a guess on my part, there has been no official word that Disney will even mention them.
The first thing that I expect is an opening date for TRON Lightcycle / Run. The ride at the Magic Kingdom is nearly complete, so an opening date can't be far away. I think it will either be late this year or early next year, but I'm terrible at guessing dates so I'm probably wrong. With the TRON announcement we might also learn when the Walt Disney World Railroad will reopen.
I also expect there to be updates on the progress at Epcot. I think that this will be more vague. Instead of giving us dates, we'll hear something like of "Journey of Water, Inspired by Moana will open early in 2024." If we hear something along those lines, don't hold to the timeframe, because Disney will always give plenty of wiggle room.
I hope that we will also hear something about Disney's Animal Kingdom. I've said it before, Dinoland U.S.A. needs a makeover! I've been saying that your years! I hope that Disney finally decides to do something better with that space.
At Disneyland, we can expect to hear an update on the refurbishment of Mickey's Toontown. We were originally told that it will reopen "early 2023", so I wouldn't be surprised if we are given a date; or at least a month.
There will be news on the international parks, as well as Disney Cruise Line. I will probably lose track of how many times the word "reopening" is used. We might also hear news about the Walt Disney World Resort hotels. That could be an expansion, a refurbishment, or a whole new resort.
Again, we don't know for sure what will be announced at D23 Expo. What we do know is that there will be some surprises! It's going to be an exciting panel.