Walt Disney World Annual Passholders, there is good news! The newest free Annual Passholder magnet is about to be released. It features Orange Bird in the new Passholder design. The information was released in The Passholder Buzz section of the My Disney Experience App. If you can't find it, try updating your app.
To receive the new Orange Bird magnet, you will need to pick it up in person. You will find it at Disney Springs. You can pick it up starting on July 5, and it will be available through August 5, or while supplies last. They will be available from 10:00 until 10:00 daily.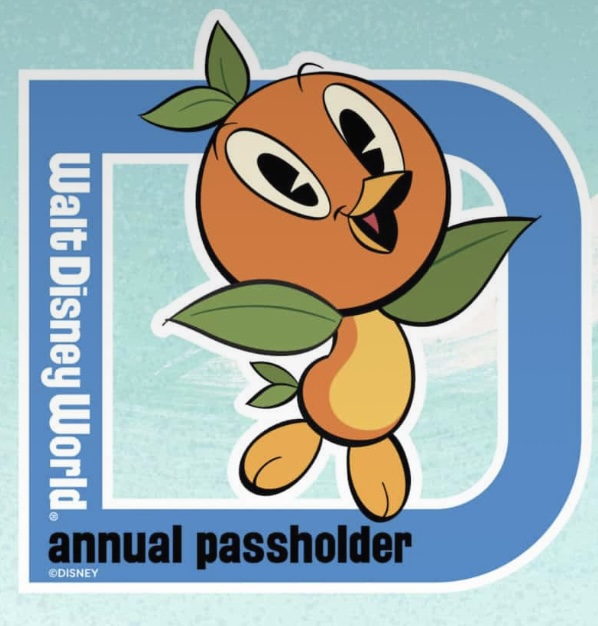 You will need to join the Virtual Queue to get your magnet. You don't need to be at Disney Springs to join the queue, but you will need to be within 45 miles. The Virtual Queue will open at 9:30 each morning. Once your group is called, you will have one hour to pick up your magnet. Everyone receiving a magnet must be present, you can't pick them up for everyone on your Friends & Family list.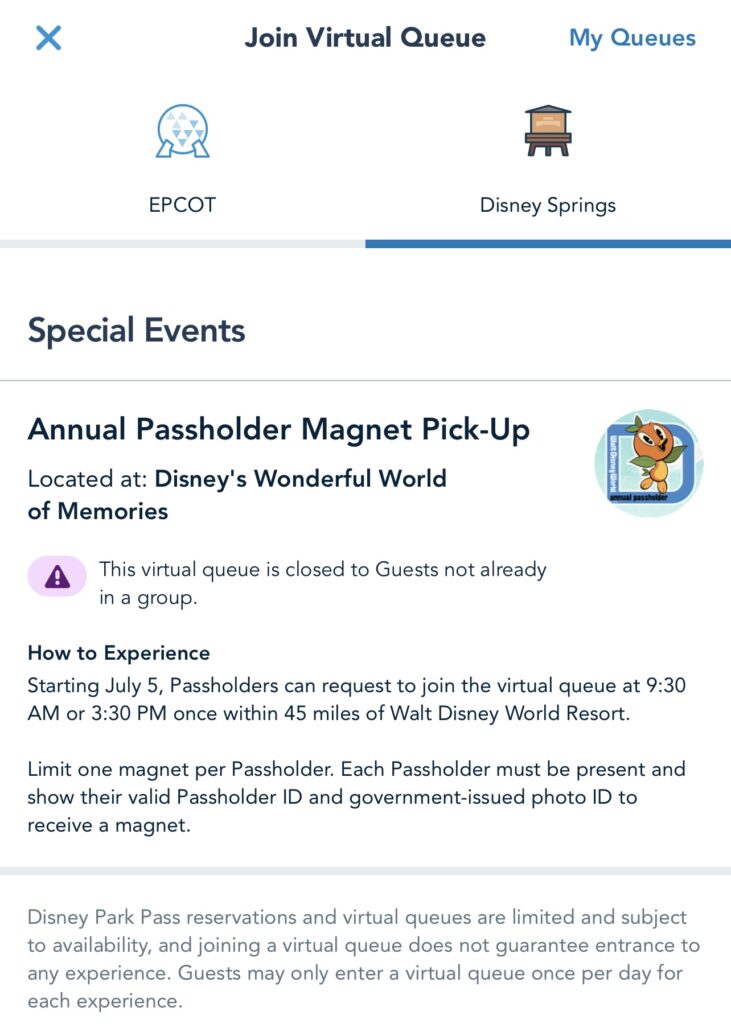 The pickup area for the new Orange Bird magnets will be at Disney's Wonderful World of Memories. That is where you could pick up the magnets the last time, and there were plenty of signs to let people know where to go.
If you aren't sure how to join the Virtual Queue, it's easy. Go onto the My Disney Experience App. In the bottom right corner there are three horizontal lines. Touch there, and then on the next page look in the left column for Virtual Queues. Touch that, and then Join Virtual Queue. You'll then be given the choice between Epcot or Disney Springs. Choose Disney Springs, then follow the instructions. It's easy!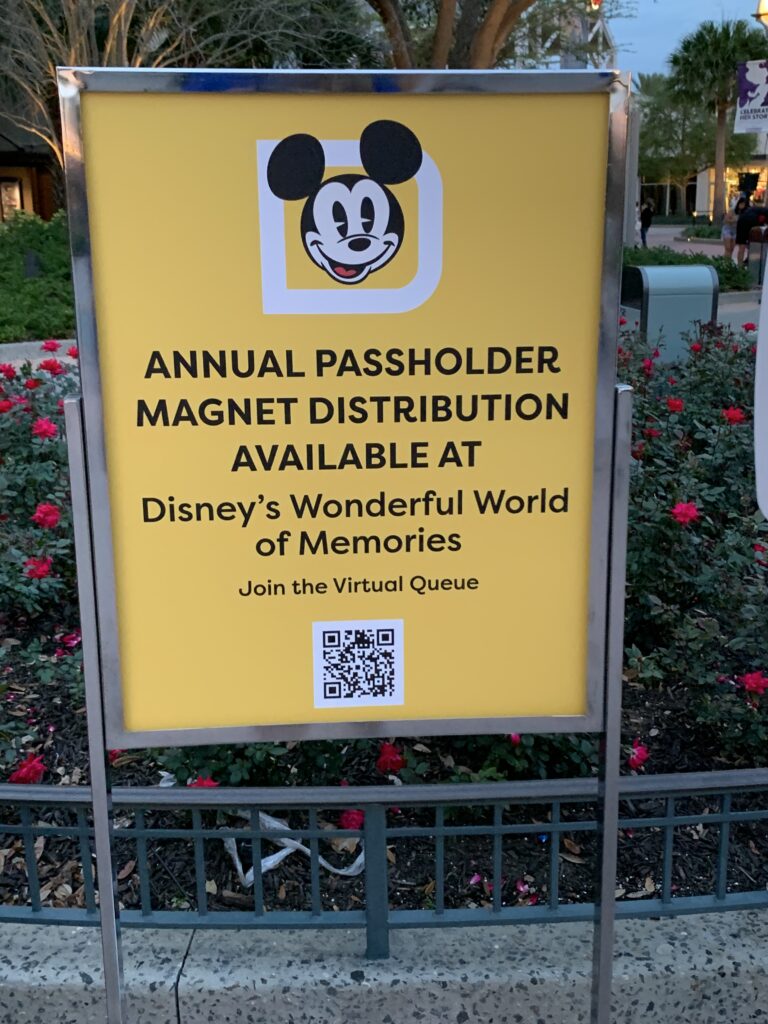 The last time they had the Passholder magnets at Disney Springs, there was an option to scan a QR code instead of using the My Disney Experience App to join the queue. I don't know if they'll have that option again, but  I hope that they do because the app doesn't always work for everyone.
When you arrive to pick up your magnet, have your photo ID and your MagicBand or physical pass ready. Some places recently are asking to see the pass on your phone instead of the physical card, to prove the expiration date.