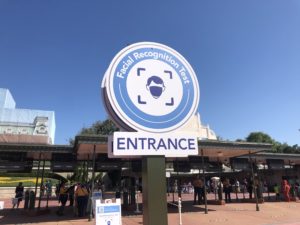 When Walt Disney World reopened last July, finger scanners were no longer used for admission because they are high touch. It was sadly too much to ask people to be honest. At Universal Orlando Resort, finger scanners are once again in use, although I've been able to opt out with an ID. At SeaWorld Orlando they switched to pictures of guests pre-pandemic. It looks like Walt Disney World is going a different route.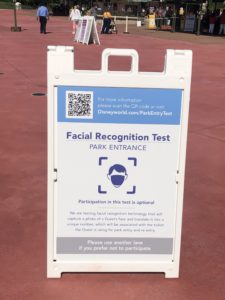 A brand new facial recognition program is being tested at the Magic Kingdom. Right now it is not mandatory, but if Disney gets the results it wants we could see this used at all four theme parks in the near future.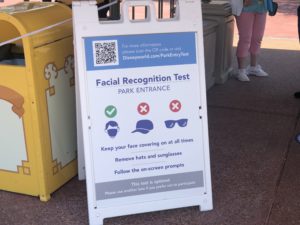 The new system is easy to use. You will scan your MagicBand or card. You will then stand on the circle on the ground. If you're wearing sunglasses or a hat, take them off. You will leave your mask on. Then just look at the camera. That's it! We've only done this once, so we haven't entered again after having the picture taken. A Cast Member told us that it's a retinal scan, but we don't know if that is official.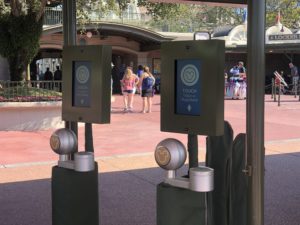 The new system did not take long, and it is easy to use. It didn't take us any longer to get through the line than it normally takes. I like this much better than the finger scanners. Those always grossed me out, even before COVID.