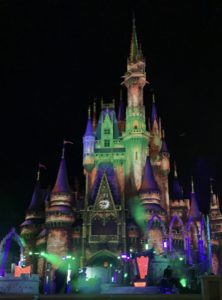 Last year I was invited to attend the first Disney Villains After Hours event at the Magic Kingdom. I had a great time, but it wasn't a standout for me. My daughter and I were invited by Disney again to attend the first evening of its sophomore season. I am glad that I accepted their invitation, because my second time attending really blew me away!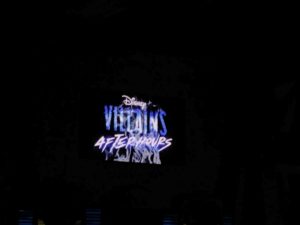 With any of the Disney After Hours events, a limited number of tickets are sold. You'll then enjoy short Wait Times on the most popular attractions. You can also have your fill of ice cream novelties, popcorn, and bottled drinks. You're allowed to arrive early, so you can hit a few things before the event begins. After the park has been cleared out, it's time to play.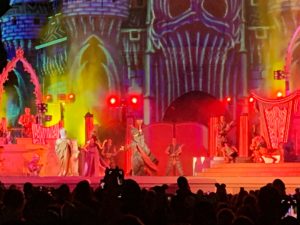 There are two After Hours events at the Magic Kingdom. I attended the regular Disney After Hours a couple of weeks ago, when I was covering the Resort Showcase. I thought that it was great that I could attend Disney Villains After Hours so soon after, because that way it would be fresh in my mind.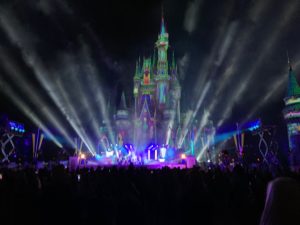 Disney Villains After Hours costs a little bit more than Disney After Hours. That is because there is extra entertainment. The two main things are Villains Unite the Night and Cursed Caravan. There are also special picture opportunities that you won't find at the regular After Hours event.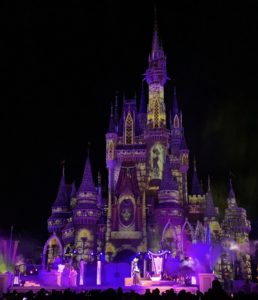 Villains Unite the Night is a stage show that takes place twice on the stage in front of Cinderella Castle. The story doesn't really matter, because the castle is the star of this show. The projections are incredible, they represent each villain as he or she is introduced. If you want to see villains you will see several during the show, but I was really wowed by the castle this time.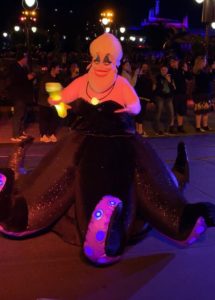 Cursed Caravan is kind of like a parade-lite. Last year it was just Maleficent wandering around. This time, there are several villains before the dragon appears. Gaston is on horseback, posing for the crowd. Ursula is another standout here. I enjoyed her so much that I almost forgot about Maleficent.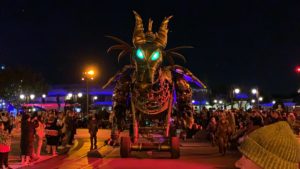 There are short lines for any of the Disney After Hours events. For Disney Villains After Hours, there is a special theme to both Pirates of the Caribbean and Space Mountain. Make sure that you do both.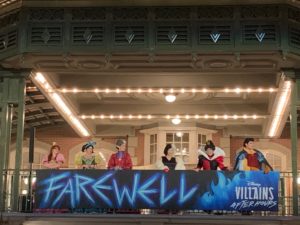 When you leave, look up. At the Main Street, U.S.A. Train Station there is a group who wants to say "goodbye". Okay, they actually yelled "get out", but close enough. This part is so much fun that you won't want to leave, which will upset the villains even more.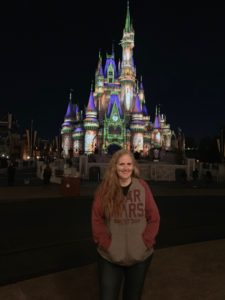 I highly recommend any of the Disney After Hours events. Currently they are offered at the Magic Kingdom and Disney's Animal Kingdom. If you like villains, include this one in your plans. Even though there are no meet and greets with the villains, you will still have a great time. You can learn more information or purchase your tickets here. Remember, if you buy your tickets ahead of time you will pay less than the price the day of at the gate. Disney Villains After Hours runs on select nights through July 10.