I have some great news to share with you. Disney Parks Blog is going to livestream Main Street Electrical Parade from Disneyland! The broadcast will take place on Friday, August 2. It will start at 8:55pm Pacific, which will be 11:55 Eastern. This is one parade that is worth staying up for!
Main Street Electrical Parade is my all time favorite parade. I first saw it as a child when my family and I visited Disneyland. It was brand new back then. When we moved to Florida, I was that little kid again each time I watched it. It closed in Florida in 2016, but then reopened in California for a limited run. When my daughter and I went to Disneyland two years ago, it was great to see it and hear that music once again.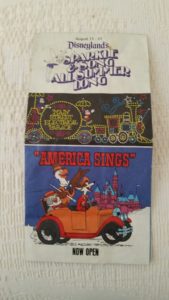 August 2 is the day that Main Street Electrical Parade will again return to Disneyland for an even more limited engagement. It will run only through September 30. The parade dates back to 1972, when it started its impressive run at Disneyland. It has run on and off at both Disneyland and Walt Disney World for decades. When it closed in 2017 at Disneyland, it seemed like it was gone forever. I could not be happier that it is returning, even if it is for a short run. I'm already trying to figure out how we will fit it into our schedule when we return to California next month for the next D23 Expo. I'm going to make it work.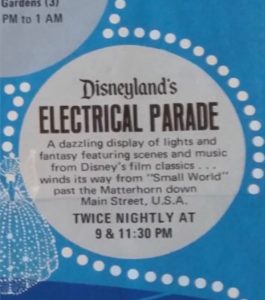 If you're looking for the livestream, they will put it on the homepage of Disney Parks Blog at some point on August 2. I will add the link on the Disney Over 50 Facebook page as soon as it is available. If you can't watch it live, make plans to watch it at some point. It is the best parade ever.