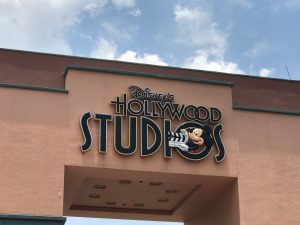 With Star Wars: Galaxy's Edge opening on August 29, Disney's Hollywood Studios is about to experience unprecedented crowds. What does this mean for FastPass+ at the park? There is a very strong rumor that suggests that there are going to be some changes.
Currently, the Tier One FastPass+ selections are the three Toy Story Land rides. All of the other rides and attractions are Tier Two. According to the rumor, both Rock 'n' Roller Coaster, and Tower of Terror are going to be moved to Tier One. The live shows, Star Tours, and Muppet*Vision 3D will remain Tier Two. The first day of the new tiers will be August 29, which is the same day that Galaxy's Edge opens. Millennium Falcon: Smugglers Run will not offer FastPass+ when it opens, but it is expected to be added eventually.
While I have yet to see anything official from Disney, I believe that this is going to happen. This will make choosing FastPass+ a lot trickier at the park. Remember, you are only allowed to pick one Tier One FastPass+ selection. You can pick two from Tier Two.
My advice for once this goes into effect is to pick your times as early as possible in the day. Once you have used your three selections, you can pick a fourth through the My Disney Experience App, or at a FastPass+ kiosk in the park. After you've used that one, pick another, and so on. This will be the best way to get the most out of FastPass+.
If I hear anything else, I'll let you know.