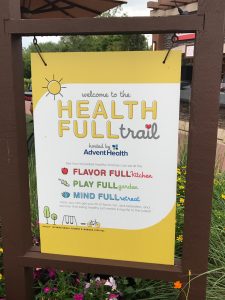 I like to share legitimate contests with you guys when I hear about them. There is a contest that is going on right now, and you have until the end of the month to enter. The prize is a bit smaller than the others that I've shared, but it would still be awesome to win.
This contest is being put on by Advent Health, a sponsor of the Epcot International Flower & Garden Festival this year. What you need to do is to write a 500 word essay on what you and your family do to stay healthy and live life to the fullest. The essay can be shorter, you don't have to feel like you're back in grade school trying to find extra words to get a paper up to the required word count. You can find out more information or enter here. 
The prize is four one day tickets to Walt Disney World. They do not include Park Hopper. A $100 Disney Gift Card is included as well. All entries must be received by May 31, and the winner will be chosen around June 4.
If you enter, good luck! If you win, let me know. I'd love it if someone were to win a contest because I mentioned it here.