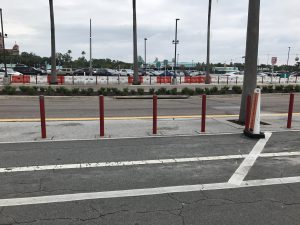 If you've parked at Disney's Hollywood Studios in the past nine months or so, you know that the tram situation has been less than desirable. The trams have not been near the front of the park! After getting off the tram, there was still a good three to four minute walk to the front entrance. That is not that big of a deal at the beginning of the day, but at the end of the day when your energy is spent, it has not been fun.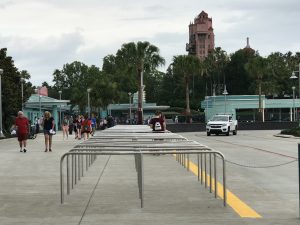 Honestly, I hardly ever take the trams, but that's personal preference. I know that most people do not want to walk that far at either end of the day. When I was at Disney's Hollywood Studios last week and I was walking back to my car, there was a tram waiting to pick up guests in my parking lot. The Cast Member on the back of the tram was telling people that the walk would not be much shorter and that no time would be saved by taking the tram to the drop off spot. That's how bad things have been.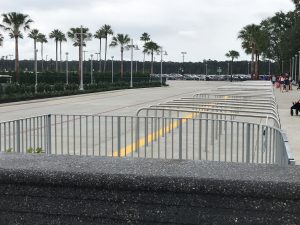 Fortunately, this has all improved. The trams now drop you off not far from bag check. There's plenty of space as well, you no longer need to stand near cars in the front of the parking lot.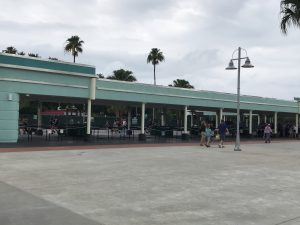 There is another huge change at the entrance to Disney's Hollywood Studios. Bag check has moved. After you get off of the tram, it is now straight ahead. It's under a much better cover than before. The security officer with whom I spoke told me that today (May 14) was the first day. The old area is currently blocked off.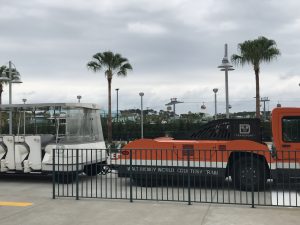 It is obvious that Disney's Hollywood Studios is getting ready for the opening of Star Wars: Galaxy's Edge on August 29. The changes that I saw today are for the better. There are more changes on the way, as we get closer to the opening of the largest expansion ever at the park, plus the opening of the Disney Skyliner. Personally, I think the future looks bright for Disney's Hollywood Studios.