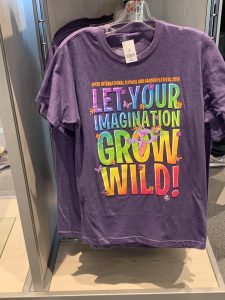 If you are looking to save money for a Walt Disney World vacation and are also in the market for a new credit card, you might want to consider Disney Rewards. There are two different card options; Disney Visa Card and Disney Premier Visa Card. With either card you will receive a statement credit after you complete the qualifying offer. There are also some great benefits.
With either Disney Rewards Card, you will receive rewards for many purchases. There is more to it than that. You can save on vacation packages, Disney Vacation Club financing, and more. When you're in the parks, use your card for merchandise discounts, dining discounts, and even discounts on tours. Not all places will offer discounts, so keep that in mind. You will also receive some free character photo downloads in areas that are not open to the general public when you present your card.
I do not have a Disney Rewards Card, but I know people who do and love it. You will want to know that one of the two cards has an annual fee, the other doesn't. If you're looking for a way to save in and outside of Walt Disney World, this could be a good option. It also doesn't hurt that the cards have designs that feature everything from Sorcerer Mickey to Darth Vader. If you'd like more information on the Disney Rewards Card, you can find it here.