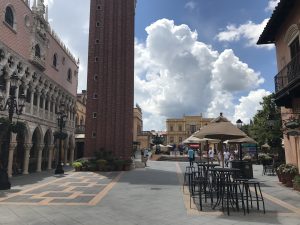 There is no such thing as a day at Walt Disney World that isn't crowded, and the summer is usually the busiest time of year. That means that you should put off your trip, right? This year, summer might be the perfect time to visit, at least as far as crowd levels go.
No one can say for sure if the crowds are going to be smaller this summer, but there are a couple of things that point to the possibility. First, Walt Disney World has released some deals to get people to visit this summer. These include discounted rooms and free meals. If the summer is expected to be as crowded as normal, would they be offering these last minute deals?
Another thing to keep in mind is that Star Wars: Galaxy's Edge opens on May 31 at Disneyland in California. That's almost three months before we get to experience it here at Disney's Hollywood Studios. I've heard of people who have never visited Disneyland who are going to make that trip this year. This is instead of their annual Walt Disney World vacation. They don't want to wait to see Galaxy's Edge.
Usually Easter Week is pretty packed here in Florida. This year I was surprised when I was in the parks at how manageable the crowds actually were. There were even some short Wait Times. I couldn't help but wonder if the smaller crowds were because people were postponing their trips.
We all know that everything is going to change on August 29, when Galaxy's Edge opens here. It's going to be crazy busy for a long time, and I'm sure that Christmas Week this year is going to be unlike anything that we've ever seen before. This summer could be a great time to visit, if you don't mind the heat and humidity. Unfortuantely the opening of Galaxy's Edge will not change the elements…