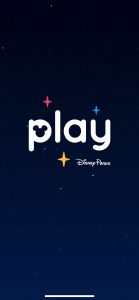 My original idea for this post was much different. On Saturday, April 13, there was a special one day event at the Magic Kingdom to celebrate the Haunted Mansion being the 13th PhotoPass attraction at Walt Disney World. My idea was to share with everyone a bit about where on the ride to find this latest gem, plus to talk about the special pictures that I was able to get during the event.
Unfortunately, things didn't turn out as planned. Want to see my Haunted Mansion attraction photo? So do I, it never came. I also had taken some of the MagicShots that were being offered only for that day. A couple of them are great. Then there's the one where was no magic added, and I'm just standing there, looking like an idiot. I will not be sharing that picture anywhere.
All of this happened on the same day that the Star Wars: Galaxy's Edge panel was held at Star Wars Celebration in Chicago. At the panel there was a fairly long segment and a video about how the Play Disney Parks App is going to add to the experience. All of this made me wonder, are we starting to rely a bit too much on technology within the Disney parks?
Two years ago I went to Disneyland in California. It was right before MaxPass was rolled out, in fact I think that our last day was the first day that it was available. The Wi-Fi in the parks was terrible! Nothing would load, nothing would upload, and the Disneyland version of the My Disney Experience App was useless. I spoke to several Cast Members about this, and they all told me that the system was being upgraded. I don't know how much it has improved since then. I've heard many people say wonderful things about MaxPass, so I assume that it has gotten better, but the Wi-Fi issues were a major hiccup during our trip.
Which brings me back to Florida. If you've pulled out a smartphone at Walt Disney World, you know that there are places where it's next to impossible to get the My Disney Experience App to load because the Wi-Fi is spotty. You also know that the My Disney Experience App is not always reliable. Many of us have experienced the horror of opening the app to check our FastPass+ times, only to have it tell us that we do not have any plans. Of course our reservations are all still in the system, but it can be nerve racking.
Disney also assumes that you have fairly recent equipment with their apps. I have a perfectly good tablet that I use for plenty of things, but I can't use it to make FastPass+ reservations because it's older and the app isn't available for it due to the older operating system. My husband loves his old iPhone and has no desire to upgrade. None of the Disney apps are available to him because his phone is a dinosaur. My own phone isn't that old, but I have space problems because I might have a few pictures and videos on there that I don't want to delete, so I can't download the Play Disney Parks App. (Yes, I do have my pictures backed up, but I like to have them on my phone.) I do have the Play Disney Parks App on a different device, so I can use it if I want to, but who wants to take all of that into the parks?
There is a rumor that the Play Disney Parks app will not be working for Galaxy's Edge when the Disneyland version opens in May. I have no idea whether or not that's true, if I find out for sure I'll post something. I haven't heard anything about the app and the Disney's Hollywood Studios version.
My question is, are we starting to rely a bit too much on technology when hitting Walt Disney World? I'm not just talking about uploading photos to Facebook to make friends back home jealous, I'm talking about the overall experience. Do we really want to explore Galaxy's Edge by looking down at our phones the whole time? What if the app goes down? Unparalleled crowds are expected for Galaxy's Edge. Chances are that there will be problems, because so many people will be using the free Wi-Fi. Also, what happened to unplugging while on vacation? When we were on the Disney Magic back in January, it was really nice to not check my email every 12 minutes.
Is the use of extra technology going to add to the Star Wars: Galaxy's Edge experience, or distract from it? I think that it might be a combination of both. I plan to give the extra technology a try, but I am not going to let it be the only thing that Galaxy's Edge is about. Of course I say that now. Who knows how I'm going to react once that wall finally comes down…