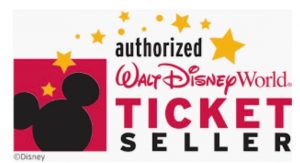 There is a certain website that I will often use (not Hotwire, never again) to book hotel rooms. My husband travels a fair amount for business, and when we book through this website we can get a decent price, points towards future reservations, and Swagbucks. It's been a great way to save money, but that is not what I want to talk about right now.
When I booked a room for my husband a few minutes ago, I noticed that the same unnamed site is now selling Walt Disney World tickets. I decided to see what type of deal they were offering, out of curiosity. I discovered that not only are they not offering a deal, they are ripping people off! The site is offering a one day base ticket for $160, and you can add Park Hopper and pay $224 instead. I know that Disney recently raised ticket prices, but they are not that high!
My point is, be careful when you order your tickets. This website is known to save money in other areas. If I didn't know better, I would assume that they were also giving me a discount on theme park tickets, but that is not the case at all. If a price seems high, compare it to the Walt Disney World website. The one day base ticket on the WDW website for the same day is $125, with Park Hopper it's $185. That's still expensive, but it's a lot less.
If you are buying tickets from a third party seller, make sure that they are an authorized Walt Disney World Ticket Seller. I am not going to make a recommendation here, but if you can't find one, drop me an email, or contact me through Facebook or Instagram. I'll try to point you in the right direction. You might not save a lot, but you also will not end up paying more than Disney's price.
One more word about tickets. I'll say it over and over; don't buy tickets from eBay or Craigslist, and don't buy them from local places that make promises of "cheap tickets". Those tickets could be used or counterfeit, and they will not get you into the parks. There is no such thing as cheap Disney tickets.