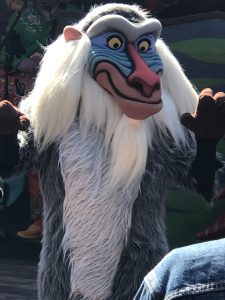 I finally had a chance to check out Hakuna Matata Time Dance Party at Disney's Animal Kingdom today. It takes place on the Discovery Island Stage, which you will find on the right side of Discovery Island after you enter the park. Head towards DinoLand U.S.A. and you'll find it. The party started at 11:30, and continued until 5:30. I'm not sure if those are permanent hours.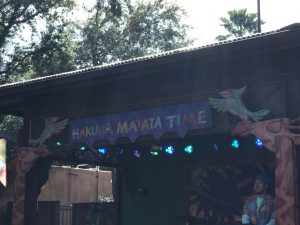 Hakuna Matata Time Dance Party is part of the celebration for the 25th Anniversary of The Lion King. Timon and Rafiki are both on hand, and there are also other characters. There is both a DJ and live music for the celebration. Some dances were choreographed, while others invited all to join in on. There were also games that were being played with the kids.
In addition to Hakuna Matata Time Dance Party, the 25th Anniversary of the animated classic is being celebrated throughout the park with special photo opportunities. These start before you enter the park, there is one outside of the front gate.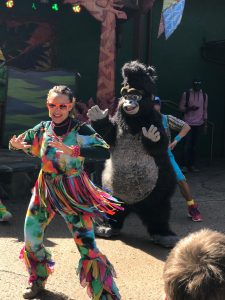 I'm not sure how long Hakuna Matata Time Dance Party will run, since no closing date has been announced. That just means that you need to include it in your plans soon. You can stay for a while, or just enjoy a song and then leave. No matter what you decide, there are "no worries" (pun intended).