If you are a fan of The Incredibles, you will want to head to Disney's Hollywood Studios as soon as possible. Pixar Place has been turned into a Municiburg city block. There is a dance party with Mr. and Mrs. Incredible, and Frozone is there as well. Stop by Edna Mode's Super-Suit Gallery, and you might be able to get a glimpse of Edna herself. You can also hunt for clues on where Jack-Jack is hiding. The whole thing is a blast, but it will only be around for a limited time.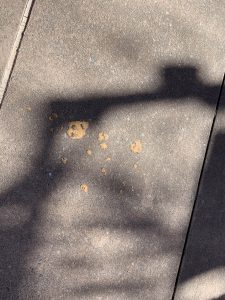 If you're wondering where Pixar Place is, think of the old entrance to Toy Story Mania!. The entire area has been transformed.
Once you've finished checking out Municiburg (or before, it's up to you), stop by Walt Disney Presents. Mike and Sulley from Monsters, Inc. are now greeting inside. It's a long overdue return. You might only meet one of the two monsters, or if you are lucky you could catch both.
The Incredibles at Pixar Place will only be around until September 30. No ending date has been announced for Mike and Sulley. Given that the meet and greet inside Walt Disney Presents has always been temporary, treat it like a "must-do immediately" and book your flight now. You don't want to miss out.