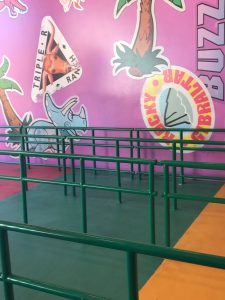 If you really want to visit Walt Disney World but do not like the idea of the crowds, here is a crazy idea. Look at the dates for Disney After Hours, and plan your trip around those dates. You won't even have to buy a regular theme park ticket, except for Epcot. A Disney vacation without theme park tickets? Hear me out.
Disney After Hours is a special ticketed event where you will spend three hours in a park after it closes to the general public. The number of tickets is extremely limited (buy them early), so you will be able to ride everything that is open. You can also get into the park up to three hours early, so that will give you a chance to hit the things that will not be open during Disney After Hours.
Recently Disney After Hours expanded to Disney's Hollywood Studios and Disney's Animal Kingdom. It's been taking place for a while at the Magic Kingdom. There is no word on whether or not it will expand to Epcot eventually. With Disney After Hours, most of the rides are open, and you'll receive novelty ice cream and drinks for no additional cost.
If you like this idea, you can sleep in, and then explore other parts of Walt Disney World during the day or relax by the pool. Head to the park at the time that your ticket will allow you in. Hit the shows or have dinner in the park. Then experience the park without a crowd.
Tickets to Disney After Hours are comparable to a full priced day in a theme park. Unlike Disney Early Morning Magic, you do not need a general admission ticket in order to attend. When you think about it, this could be a way to actually have a relaxing Walt Disney World vacation. I know it sounds crazy, but it's possible. If you decide to try this, let me know how it goes!