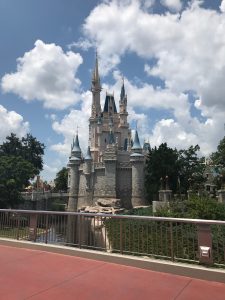 At the moment 2021 seems like a long way off, but it will be here before we know it! Walt Disney World has promised that there will be lots of fun changes before the 50th Anniversary celebration. Some have already taken place, while others are still in the works. Here are a few of the highlights of what you'll want to celebrate. Other things are also happening. 
Magic Kingdom
The main addition to the Magic Kingdom will be the Tron Lightcycle that is coming to Tomorrowland. Some people worried that it was going to replace Tomorrowland Speedway, but instead it's being built on land behind Space Mountain. You can see a bit of the construction on the path that leads to the smoking area behind The Barnstormer in the Storybook Circus section of Fantasyland. An opening time frame has not been announced.
Epcot
There are a few changes going on at Epcot, two of which are rides. A Guardians of the Galaxy roller coaster is going to open in Future World. It's reportedly going to be family friendly. No time frame for opening has been announced, except that it will be open by the 50th anniversary celebration. The other new ride is going to be calmer. It will be based on Ratatouille, and is opening in France. Again, we're just promised that it will be open by 2021. A space themed full service restaurant is also being built.
Disney's Hollywood Studios
The celebration here has already started, with the opening of Toy Story Land. Also on the way is Star Wars: Galaxy's Edge, which will open late fall, 2019. It's going to transform the park. Also in 2019 the first ride based on Mickey will open. Mickey & Minnie's Runaway Railway will most likely open earlier in the year, although we haven't been told exactly when.
Disney's Animal Kingdom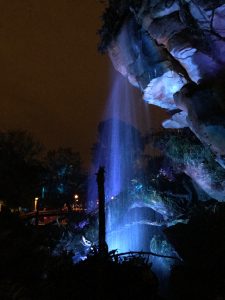 The largest change at the youngest Walt Disney World theme park has been open for a while now. Pandora – The World of Avatar has been thrilling guests (myself included) for over a year. The land is still crowded and the lines for the two rides are long. Maybe by 2021 things will have calmed down a bit because there will be so much else going on.
Elsewhere
Don't get me started on the Star Wars themed hotel! We don't know when it's going to open or what the cost will be. We do know that it will be designed to make you feel as if you're a part of a galaxy far, far away every moment that you are there. It's going to be unlike any other resort on this planet…or on any other planet for that matter. Disney Skyliner will also be open in time for the 50th anniversary celebration. It will be a gondola system that will transport guests from several hotels to Epcot or Disney's Hollywood Studios. When exactly it will start operating is unknown, but I see obvious progress every time I'm at Walt Disney World.