Anyone who knows me knows how excited I am about the opening of Star Wars: Galaxy's Edge in late fall, 2019. I also enjoy getting glimpses of the progress on any of the new projects that Walt Disney World has in development. Fortunately, it's not hard to see parts of what is happening with Galaxy's Edge, especially from Toy Story Land. Instead of talking about the changes, I thought that I'd show you the pictures that I took today (August 21). Don't be surprised if I decide to do this from time to time.
This is the view from the Disney's Hollywood Studios parking lot. 
The next few shots are all from Toy Story Land, near Alien Swirling Saucers. You can clearly see a ship and some of the other details.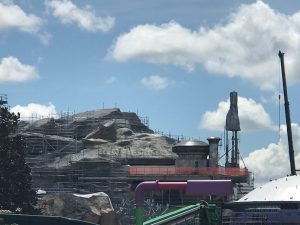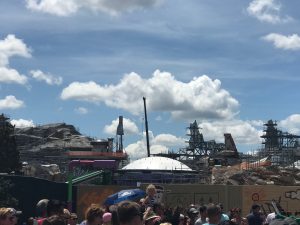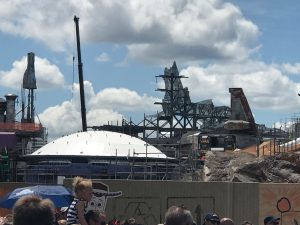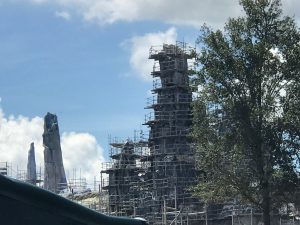 These are from the model that is located inside Walt Disney Presents. Some things may seem to be in slightly different places, but remember that Star Wars: Galaxy's Edge is also being built for Disneyland, and the model could be that version instead.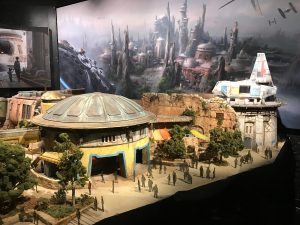 These are from the future entrance. You can't see much of the land, but the wall is awesome!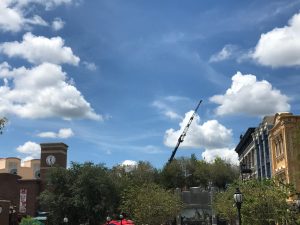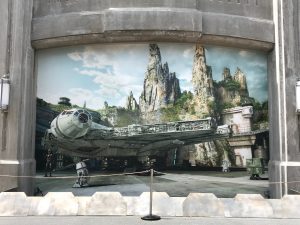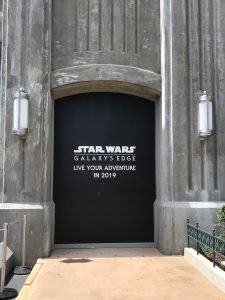 Back over in Toy Story Land, here are a couple of pictures from the exit line for Slinky Dog Dash. If you really want to see it all, ride the family friendly coaster during the day and sit in the right seat. You'll get a peek at the construction that you won't find elsewhere! I made the sacrifice and rode the incredible new coaster today. For research, of course.
I hope you've enjoyed the latest pictures from Star Wars: Galaxy's Edge. As soon as I get new information, I'll let you know!